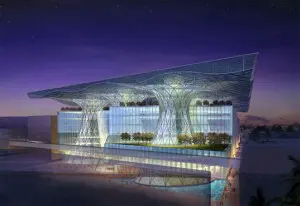 Waste to Energy International (WTEI) is a privately held company and specializes in developing investment opportunities for investors and investor groups, of both private and public origin. WTEI highly values the investor relations and develops projects that offer a lucrative return for investors, as all projects need to be a "win-win" for all major players involved. WTEI looks at the minimum required levels of IRR (Internal Rate of Return), so as to assure investor interest and satisfaction, and guarantees that IRR according to the financial models that are custom designed specifically for the project.
For investors looking for full financing or co-financing of our renewable energy facilities, we present shortlist of our most lucrative, Ready to Finance Projects.
WTEI starts with the research of the local conditions, and establishes local connections, in order to assist in assembling the essential pieces required for a successful renewable energy project. Once WTEI has collected the required information, then a comprehensive package is assembled for investor review. Investors are then able to conduct comprehensive DD (Due Diligence) and turn that into a bankable, highly profitable long term utility investment. By preparing all the groundwork well, WTEI has the ability to prepare a rock-solid project for investor finance that will perform well for the long run.
Investors can be confident in the due diligence that WTEI performs. Initial project information is always available for a cursory review, and for an investor to determine their level of interest. A more detailed WTEI prepared Project Business Overview will always be the next step of review for investors who express interest in a project and will be their guideline for making sure that project is the right fit. The Investment Memorandum is the final step of initial investor project information, which will reveal all the information needed to make a well-informed investment decision, prior to Investor Due Diligence. All the required documents are always assembled by WTEI in electronic data rooms for investor review. Once an investor is satisfied with all the documents presented, then the final step is usually a site visit. Site visits are always well prepared by WTEI and are the final step to fully satisfy any investor due diligence requirements.
Overall WTEI values and respects its clients very highly, and works very hard to provide all the services required for a successful investment opportunity.