USA-5 Project, Tires to Synfuel Plant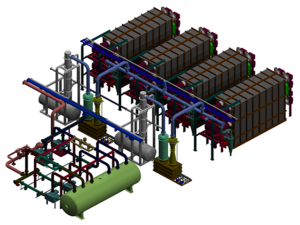 Waste to Energy International OÜ has exclusivity to develop for investor finance the waste-to-energy plant. This plant is designed to process Tires from the tire processing company in USA and convert them to synthetic fuel. The following are the terms of the investment opportunity.
Technical description and financial model are fully developed and available after signing the NDNCA (Non-Disclosure and Non-Circumvention Agreement)
Tires power plant to be constructed in USA
Signed tires delivery with collecting company
Land is owned by project owner
Synfuel off-take agreements with Oil Company is ready to sign and to be finalized upon financing approval
Preliminary air permit is in place
Capacity of the plant – 48,960 ton per year of shredded tires
Project output – 2,271 litres of heating oil per hour
100% non-recourse finance at 5.0%, 20 years amortization
Annuity repayment
1st year deferred payment
100% investor owned
Annual interest and principal payments
IRR is over 19% at 25/75 equity/debt ratio
Lawyer fees are included
Deal to be done as an investment into the newly created SPV, which will develop and build the tires plant
All pertaining documents  are readily available
All pertinent financial and commercial information is contained in the data room which can be opened upon signing of NDNCA. We look forward to your questions and comments, as we are ready to address those at any time.
Download PDF
For any further questions please contact: