USA-1 Project, White Goods Recycling Plant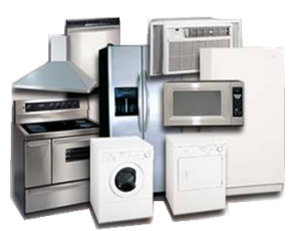 A)    Waste to Energy International (WTEI) has been mandated from the current project owner and lead project developer to recruit Private Equity investors together with debt investors for the 100% financing of this unique plant in the U.S. and act as lead project integrator.
B)     S T R E N G T H S
GERMAN SUPPLIER
Exclusive arrangement with superior long-standing German technology and equipment supplier; 76 successful operational reference plants.
Best-available proven equipment and the most environmentally responsible technological systems into a profit-maximizing long-term sustainable business model.
CANADIAN LEAD DEVELOPER
Developer team consists of accredited accountants, professional engineers, and logistics specialists with a wealth of experience in international industry, government, and community relations, with a proven track record in creating and profitably running start-up projects with the burgeoning science in commodity recovery plants.
INFLUENTIAL PLANT INFO
Processing Capacity

: 5,000,000 units of cooling appliances, electronics, counter top appliances, other white goods, computer, and peripherals.

Plant capacity

is 8 times higher than the largest comparable handler currently being developed in the US.

Plant size

– approx. 240,000 sq. ft.
CAPITAL KEY POINTS for FUTURE COMMODITY RECOVERY PLANTS IN THE U.S. AND ALL CANADA
Exclusivity provided by German supplier for this specialized commodity recovery plant technology for:
All provinces of Canada
9 States of U.S.
MAIN STAKE HOLDERS for plant realization
Canadian Lead developer
U.S. well established, well reputed EPC contractor / industrial park developer
German technology provider
European project integrator
C)    CAPITAL TERMS OF THIS UNIQUE INVESTMENT OPPORTUNITY
Investment Memorandum 

and Financial Model

fully developed and available after signing of a project-related NDNCA.

Local lead developer

(Canadian Company) is holding all pertinent and highly valuable relations to government and municipality.

Development costs by lead developer

fully paid by parent company, its principals, and precursor for: research & design of the optimal processing system; development of certain intellectual property; securing of feedstock supplies; negotiation of territorial exclusivity and related commercial activities. Turnkey proposals from technology supplier and EPC as well as all fringe costs fully available.

Local SPV

is already in place in U.S. state.

Renowned and politically well-connected EPC

contractor already identified and pre-contracted.

US state has a favorable geographic location,

very well accessible for feedstock suppliers and off takers with railroad and interstate access.

Union Pacific Railroad

will be utilized as one of the mainline railroads installing a small train station (inter-model terminal) at their own expense especially for off-loading the "end-of-life goods" as soon as investors signs firm commitment.

High level political project acceptance and support

, once funding is in place.

State granted incentive funds

for creation of jobs.

State – guaranteed fast permitting processes

.

Property – owner

completed real estate deal with lead developer.
Based 100% equity / 0% debt – IRR on equity with minimum over 50%!
This project displays extraordinary profitability for an equity investor. Major efforts and considerable funds were spent in the development stage. The lead developer and WTEI would like to participate in the project share structure. The equity investor receives an IRR on equity over 50%!

Feedstock Suppliers

U.S. and Canada
Confirmed by various brand manufacturers, retailers (national level chains f. ex. LEON's The BRICK, SEARS, LOWES, HOME DEPOT) and various other waste handlers.

LOI of brand retailers for supply of their 100 % end-of-life goods

in "ready-to-sign" contract form in place – signature upon firm commitment of equity/debt investors.
9 States are being fully included by feedstock suppliers for "end of life good" collection catering to the plant.
Off-take agreements
World class int'l steel making corporation

is ready to buy

all ferrous scrap

for a premium over the # 1 bushelling's market price.
Same firm will provide trade service for copper and aluminum recycled materials.

Leading investment banking firm

is already prepared an option to guarantee the pricing and volume of sales of the Carbon Offsets produced prior to the completion of the recycling plant.
Project developer is in discussions with California Air Resources Board [ARB] to insure the processes are recognized as providing

superior quality, objectively verifiable credits

.
All pertinent financial and commercial information is contained in the data room which can be opened upon signing of NDNCA. We look forward to your questions and comments, as we are ready to address those at any time.
Download PDF
For any further questions please contact: