Wood shredder for crushing biomass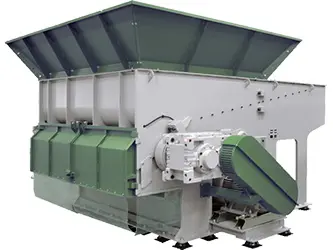 W Light-duty Wood Shredders Advantages
Low speed, high torque gear drive
Powerful hydraulic swing type pusher
Proven well engineered design
Smaller footprint compared to traditional shredders with horizontal pushers
Bolted in drive shafts
Multiple rotor designs and materials
Download W60-110 Brochure
Download W140-260 Brochure
General Description
The W 40 Series light-duty wood shredders are single shaft shredders specially designed for the wood industry. The 400 mm diameter rotors ranging from 600 mm to 2600 mm width and the 600 mm diameter rotors in 2600 mm width are driven by two oversized gearboxes. They can be used to grind small quantities of o-cuts in a joinery or to create sawdust from all kinds of waste wood to be used as fuel directly or further processed in a briquetting press to create heating pellets.
Applications
The W series of single shaft shredders are mainly used in the wood industry to achieve an economic recycling of wood off cuts, pallets or other waste. The machines have been engineered for strength and reliability in daily operation. These shredders can easily be integrated into complete lines with other Virtus Equipment products and accessories such as belts, granulators, etc.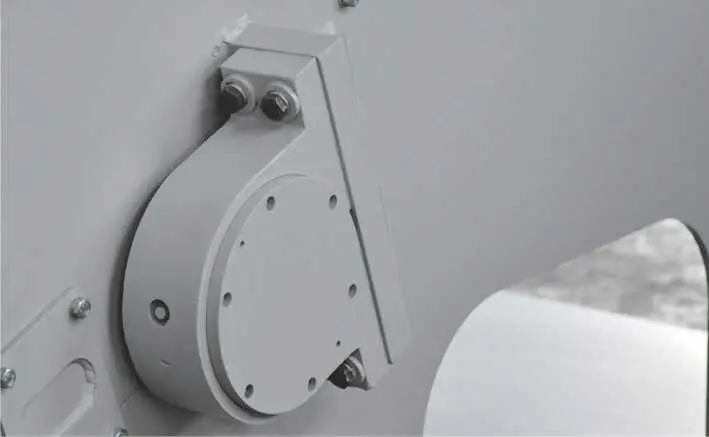 Robust Bearings
Robust oversized bearings ensure long lifetime and high service intervals.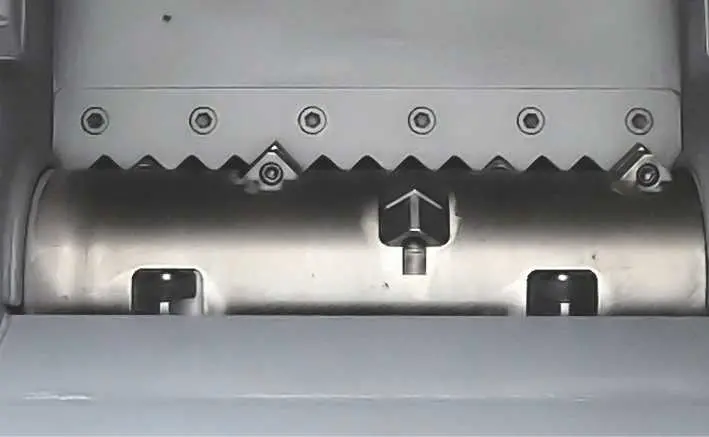 Knives
The shredders use square knives, producing high quality output. The cutters can be turned after a side is worn out.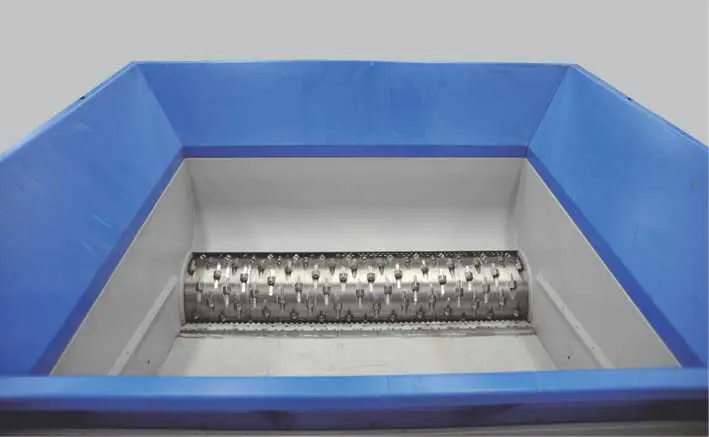 Large Hopper
The large feeding hopper allows the machine to be used for a variety of materials.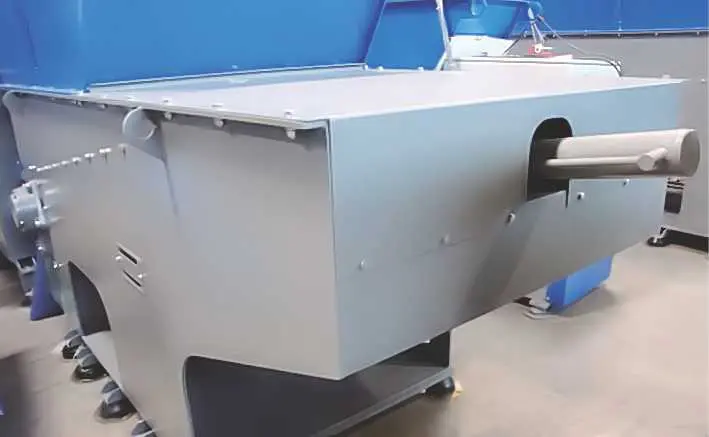 Feeds
Angled hydraulic pusher to ensure optimal material feeding and ingestion.
Specifications

| W Series |   | W40-60 | W40-85 | W40-110 |
| --- | --- | --- | --- | --- |
| Rotor Diameter | mm | 400 | 400 | 400 |
| Rotor Width | mm | 600 | 800 | 1100 |
| Drive Capacity | kW | 18.5 | 22 | 30 |
| Rotor Knives | pcs | 13 | 20 | 27 |
| Stator Knives | rows | 1 | 1 | 1 |
| Cutting Chamber Volume | m3 | 0.6 | 1.25 | 2 |
| Effective Working Area | mm x mm | 520 x 470 | 800 x 820 | 1080 x 1040 |
| | | | | |
| Dimensions | | | | |
| A | mm | 2060 | 2725 | 3235 |
| B | mm | 455 | 455 | 455 |
| C | mm | 1790 | 1880 | 1985 |
| D | mm | 925 | 1285 | 1495 |
| E | mm | 580 | 860 | 1140 |
| F | mm | 1335 | 1540 | 1885 |

| W Series |   | W40-140 | W40-170 | W40-200 | W40-260 | W60-260 |
| --- | --- | --- | --- | --- | --- | --- |
| Rotor Diameter | mm | 400 | 400 | 400 | 400 | 600 |
| Rotor Width | mm | 1400 | 1700 | 2000 | 2600 | 2600 |
| Drive Capacity | kW | 45 | 55 | 90 | 2 x 75 | 2 x 90 |
| Rotor Knives | pcs | 34 | 41 | 48 | 124 | 186 |
| Stator Knives | rows | 1 x 5 | 1 x 6 | 1 x 7 | 1 x 9 | 1 x 9 |
| Cutting Chamber Volume | m3 | 3.6 | 4.7 | 5.5 | 7.2 | 8.9 |
| Effective Working Area | mm x mm | 1360 x 1430 | 1640 x 1550 | 1920 x 1550 | 2480 x 1550 | 2480 x 1550 |
| | | | | | | |
| Dimensions | | | | | | |
| A | mm | 4070 | 4405 | 4405 | 4550 | 4550 |
| B | mm | 455 | 455 | 455 | 595 | 695 |
| C | mm | 2170 | 2220 | 2240 | 2370 | 2725 |
| D | mm | 1885 | 2050 | 2260 | 2040 | 2200 |
| E | mm | 1420 | 1700 | 1980 | 2540 | 2540 |
| F | mm | 2415 | 2735 | 3080 | 4270 | 4415 |