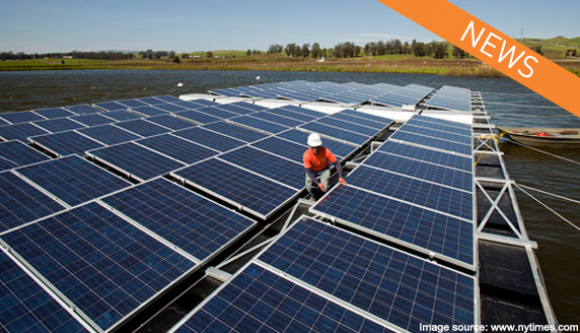 KOLKATA: Solar power can now be generated from still water found in ponds, lakes and water bodies. A system of generating electricity from floating panels has been developed by a college in Kolkata.
Solar panels will be set up on floating platforms which will be anchored firmly so that it does not sway around on the water surface. However, scientists in charge of the project are still working on the ways of securing the platform in case there are strong winds.
With large water bodies available in eastern and south-eastern part of the country in states such as West Bengal, Assam, Orissa and Andhra Pradesh, this technology can lead to considerable savings on land prices and bring down power generation expenses, thus reducing the gap between thermal and solar power. It is also expected to offer greater generation yield compared to similar panels installed on land.
The first of its kind in India, the project is under execution at a lake in the outskirts of Kolkata city. The project estimated at Rs 35 lakh has been fully funded by the ministry of new and renewable energy and is expected to generate around 12 kilo watt of power by December.