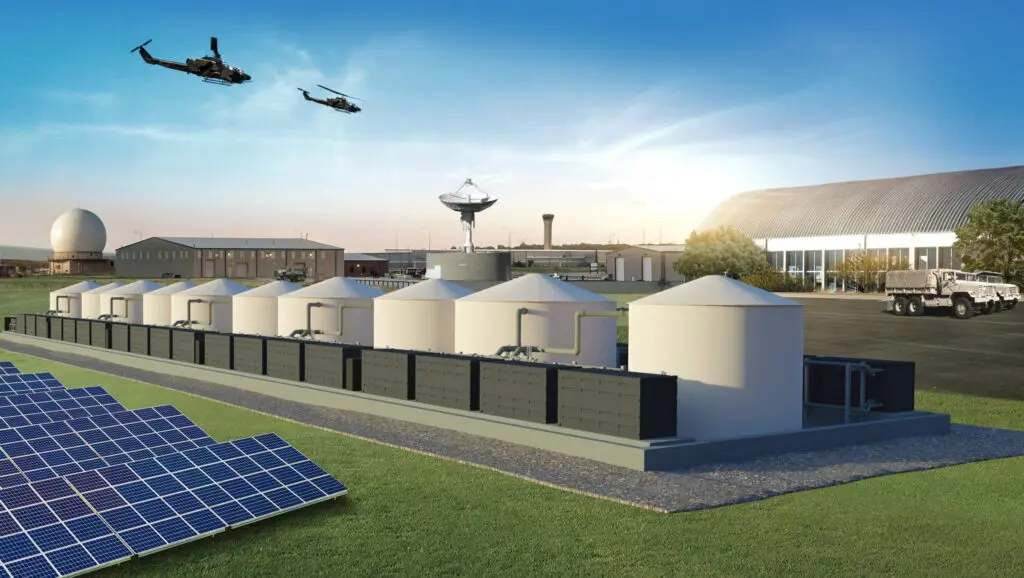 Lockheed Martin has been selected to build the U.S. military's first long-duration energy storage system.
The defence contractor's redox flow battery technology will be installed at For Carson, Colorado, for the Army.
This is Lockheed's first customer-sited production system and is intended as a demonstration unit under the Army Engineer Research and Development Center's Construction Engineering Research Laboratory (CERL) management.
The system will be tested against protocols that simulate microgrid and renewable integration to ensure critical missions can continue during a long-term power outage.
The system is expected to have a discharge duration of 10 hours.
"Electric grids are undergoing unprecedented change. Energy requirements are shifting as we consider renewable resources coupled with utility-scale, long-duration storage options," said Dr Andrew J. Nelson, director, CERL. "Solutions to increase resiliency and self-sufficiency are crucial to economically and sustainably supporting DoD operations."
Insights gained from this pilot project could support the deployment of future long-duration storage across all DoD services and installations.
Lockheed Martin, ERDC-CERL and the U.S Army plan to break ground on the project in the fall.
The Dept. of Defense has made several recent project announcements to improve resiliency and promote clean energy at military installations.
Ameresco has contracted LS Energy Solutions to supply a 6 MW/6 MWh lithium-ion battery storage system paired with an existing 18 MW solar PV system at the Fort Detrick Army Garrison in Maryland.
The system will be microgrid-ready and is expected to come online in early 2023. The system has a 20-year operating lifetime, according to LS Energy.
The paired solar+storage system will participate in frequency regulation, demand response, and energy supply markets within the PJM wholesale electricity market.
In a separate announcement, the U.S. Army has awarded joint venture HSGS-Ameresco a $7.9 million contract to design and construct a 1.5 MW ground mount solar PV system at the Tooele Army Depot in Tooele, Utah.
Last December, President Joe Biden issued an executive order directing federal agencies to achieve 100% carbon-free electricity by 2030; half of that amount would have to be supplied locally.
The executive order also called for net-zero emissions from overall federal operations by 2050. The federal General Services Administration and DOD later requested information regarding 24/7 carbon-free electricity procurement.