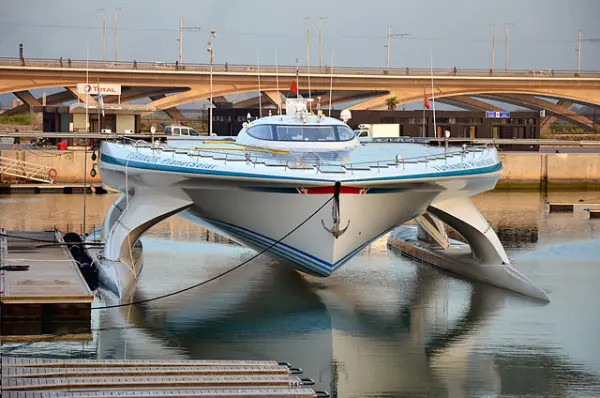 The world's largest solar-powered boat will be helping experts in an ambitious underwater survey of one of the oldest human settlements in Europe. The crew of the MS Turanor PlanetSolar hope to showcase the power of green technologies, even while mapping the submerged region in a search for thousand-year-old evidence of farmland and earth-work.
PlanetSolar, a 114-foot-long (35m), 75 foot-wide (23m) sailing vessel, initially set out to show the world that people could travel the planet's oceans on solar power alone. However, in 2012, the largest solar vessel ever constructed achieved this goal when it circled the globe in one trip.
Now, two years later, the boat is living a "second life," showcasing how green energy vessels can further scientific work without leaving an environmental impact on the world's oceans.
"PlanetSolar's second life… offers the crew the pleasure of accomplishing the most diverse kinds of missions," captain Gérard d'Aboville recently declared with some enthusiasm.
"Among these, TerraSubmersa, which is the highlight of our 2014 season, is certainly the most fascinating. The highly precise navigation we will need, together with the excitement of discovery… all in the magnificent setting of the Argolic Gulf."
Alongside a vessel from the Hellenic Center for Marine Research, PlanetSolar will be helping researchers from the University of Geneva (UNIGE) shed new light on how the first farming communities spread around Greece.
According to the Associated Press (AP), the TerraSubmersa archaeological project will primarily focus on the floor of a bay called Kiladha – which is Greek for "valley." It is thought that this valley was once dry land 9,000 years ago, and likely still boasts evidence of Neolithic buildings and farm-work.
Research leader Julien Beck told the AP that he and his team selected Kiladha Bay because it is very close to Franchthi Cave – a cave that likely served as a home even to the first anatomically modern human beings in the region.