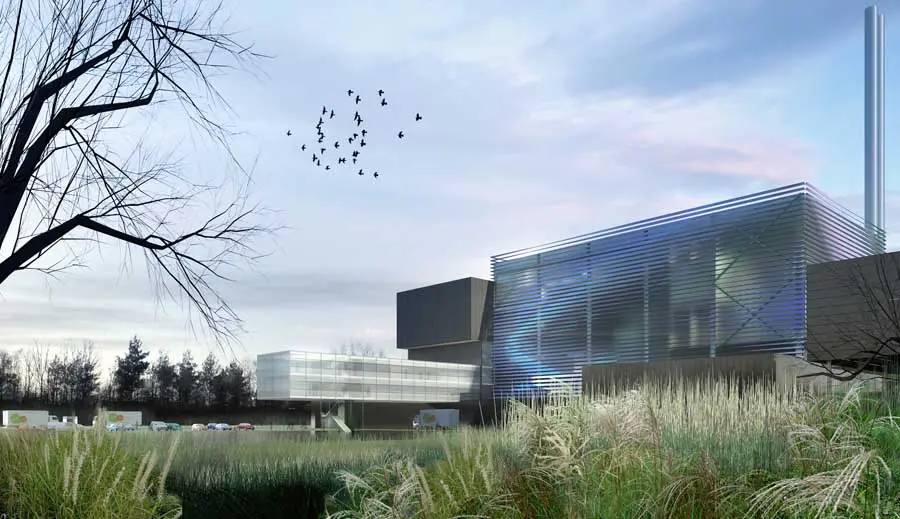 The company who helped turn the Cutty Sark in London into the best UK tourism project in 2012, will be designing the visitor centre at Suffolk's energy-from-waste facility.
The centre, due to open at the end of next year in Great Blakenham on the outskirts of Ipswich, will provide tours of the facility and an exciting, interactive and educational experience for visitors, with information about recycling and waste as well as the need to find alternative energy sources.
Designmap was one of three companies short-listed for the job and was selected based on their initial designs for the centre, which include a series of themed zones – each with a mixture of interesting displays and inter-active games.
Two of the company's previous projects have won awards from the British Guild of Travel Writers – the Cutty Sark last year and a project for English Heritage in 2009. They are currently working on a new gallery at the Natural History Museum in London.
The energy-from-waste facility, a joint initiative between Suffolk County Council and SITA UK, will provide a cheaper, greener solution to disposing of the waste left after recycling. At the same time, it puts the waste to good use as a fuel to generate electricity, and potentially heat for local use.
Richard Smith, Cabinet member for economic development, environment and planning at Suffolk County Council, said: "Developing the new energy-from-waste facility is an important project for us. It will bring long-term benefits for the people of Suffolk. Over the next 25 years, dealing with our waste in this way will be at least £350 million cheaper than continuing to landfill.
"Using this technology also brings significant environmental benefits, including helping to meet our energy needs, without the need for fossil fuels.
"The visitor centre will provide children and adults alike with the opportunity to find out more about key environmental issues, including the energy-from-waste process but also reducing, reusing and recycling their rubbish. It will also help us further our relationship with schools to help them understand the different ways of producing energy in the future and job opportunities that this can provide."
Daniel Sutton, managing director of Designmap, said: "Designmap are really excited to have been appointed as designers for the Suffolk energy-from-waste visitor centre. It's a wonderful opportunity to work on a project of real importance and we are looking forward to the creative challenges of delivering a fun and dynamic learning environment".
A project team, including staff from both SITA UK and Suffolk County Council, is now working closely with Designmap to refine the original proposals. Local teachers and students have been consulted throughout the process and have given valuable input.