The delegation of WTEI partners had a successful visit to Algiers discussing WTE with the Algerian minister. The Minister for Energy Transition and Renewable Energies of Algeria, Benattou Ziane, received a delegation in his office. Almaz Rakhmatullin, CEO of InvestGeoCom, led the delegation. Significantly, the parties spent several hours discussing the country's waste-to-energy (WTE) opportunities.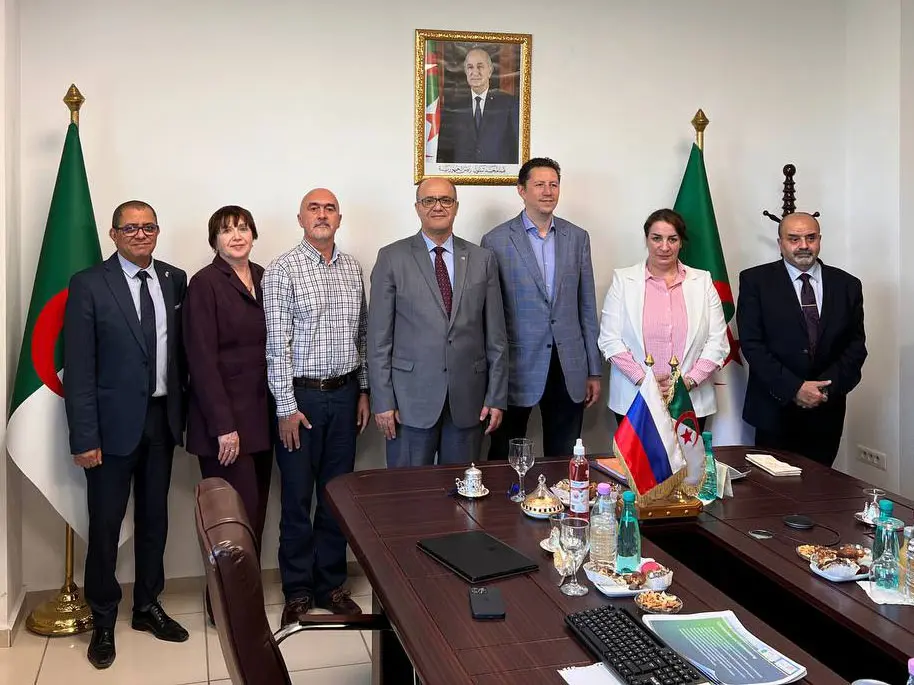 At the meeting, Mr Rakhmatullin presented the consortium consisting of his company InvestGeoCom, Waste to Energy International (WTEI) and OAK. The consortium is active in Africa, particularly, in the Ethiopian project. In sum, this project aimed to construct a 2,000 ton per day waste-to-energy plant in Addis Ababa.
The presentation provided by WTEI described the experience and capabilities of the consortium members. Additionally, it showed the undergoing projects in alternative energy and available financial resources. With several WTE plants constructed in the portfolio and the unique experience of full-cycle development, WTEI has enough resources to maintain new projects. Moreover, the financial partner, OAK Group Holdings, has unprecedented access to the Gulf countries' vast and cheap financial resources. Altogether with the engineering capabilities of InvestGeoCom, it creates an alloy of experience and leadership.
According to a press release from the ministry, Mr Benattou Ziane underlined his particular interest in the production of renewable energy. He also assured that the new law on investment will improve the business climate, through "the promotion and support of investments", which will instil, he argued, "a strong dynamic for the diversification of the national economy".

Press release of the Ministry for Energy Transition and Renewable Energies.
Discussing WTE with Algerian minister: objectives and proposals
Discussing WTE with the Algerian minister of waste-to-energy opportunities, Mr Rahmatullin provided several technical and financial proposals. The consortium can bring 100% foreign direct investments depending on the project size and location. Or, it can construct small facilities on an EPC basis. Dealing with larger projects, the consortium can develop the project from the green grass to commissioning. The development includes preparing the feasibility study and critical documents: power purchase agreement, concession agreement and land lease agreement. The consortium commences funding when all documents are signed, and the feasibility study is ready.
The project's objective in Algeria is to create a new industry sector for waste-to-energy in the country. Obviously, plants to construct will receive best-in-class technology solutions. The new waste-to-energy industry sector aimed to improve the ecological situation in the country and increase electricity production.
The official news can be found here.