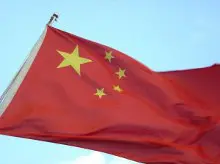 Hong Kong based renewable energy developer, China Everbright International (HKSE: 00257) has won a bid for a waste to energy project in Ma'anshan City of Anhui Province, China.
The company explained that it will set up a joint venture company with Ma'anshan Urban Development Investment Group for the construction of the project on a BOT (Build-Operate-Transfer) basis, with both parties owning  a 50% equity interest in the venture.
Everbright added that the Ma'anshan project is its first waste to energyproject in Anhui Province. Ma'anshan is a municipal city near Nanjing and a major industrial which enjoys an important location in Wanjiang Economic Zone with excellent resources.
The total daily waste processing capacity of Ma'anshan Project is 1200 tonnes, and will be built in two phases.
Everbright said that Phase I is designed to have a daily waste processing capacity of 800 tonnes, with a total investment of approximately RMB450 million ($74 million) and will comply with the Euro 2000 emission standards.
The concession period of the project is 30 years and it is expected to generate approximately 100 million kWh of green electricity each year.
The project is located approximately 20 km from Nanjing waste to energy Project, and according to Everbright the two plants can take advantage of their synergy and proximity to help save construction and operation management costs.
"Upon completion, Ma'anshan Project, which represents a landmark project demonstrating the Group's new involvement in inland cities following its previous work in coastal cities, will have an organic connection with the Group's biomass power generation projects in Dangshan and Hanshan, Anhui Province," explained Chen Xiaoping, CEO of Everbright International.
"The Group will introduce advanced technology and strong management experience to the project to optimise and enhance its operations and production efficiency," he added.
Read More
$305m Chinese Waste to Energy Acquisition
Hong Kong based waste to energy firm, C&G Environmental Protection Holdings has reached a milestone in the proposed sale of its Chinese assets.
Sembcorp Achieves Financial Close for 49 MW Waste to Energy Plant on Teesside, UK
Singapore based Sembcorp Industries has achieved financial close for its new 49 MW waste to energy development in Teesside, UK.
Transfer Station Acquisitions & Waste Management Contract for Covanta
Covanta has acquired two transfer stations in Northern New Jersey from Advanced Disposal and secured a 10,000 TPA waste management contract in Massachusetts.