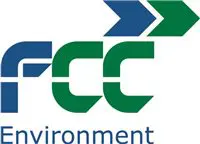 Changing the brand but not the values
The brand (logo) .A.S.A. will be changed to the global brand FCC Environment provided by the parent company FCC, who has been the owner of .A.S.A. since 2006. .A.S.A. represents the environmental services of FCC and citizen services sectors in Central and Eastern Europe.
By introducing FCC Environment in this area, FCC expresses the importance of .A.S.A. concerning their future development strategy, especially in connection with the internationalization process of the whole FCC Group. FCC growing plans are focused on environmental services and water. .A.S.A. expertise boosts that international development.
The brand will be changed, but there will be no changes in company name (legal trade name), as well as in company and contact data.
.A.S.A. profile turnaround
This change of the brand goes hand in hand with the company profile turnaround. .A.S.A. was promoted as a "Waste management company" for many years. The current change also supports the strategic re-orientation to "Resource Management" and "Citizen Services". The focus being on a customer based approach, which is the core strategic direction of the FCC Group.
About .A.S.A.
.A.S.A. Abfall Service AG is an international group that provides services to municipalities, industrial, commercial and retail companies, as well as to individuals in the fields of resource management and citizen services. .A.S.A. was established in Austria in 1988 and has become one of Europe´s leading companies in the waste management sector. The sole owner since 2006 is the well-known Spanish infrastructure and environmental services company FCC (www.fcc.es).
.A.S.A. currently operates in 8 countries of Central and Eastern Europe (Austria, Czech Republic, Slovakia, Hungary, Poland, Romania, Bulgaria and Serbia) and achieved a turnover of 354 million euro in 2013. The company employs around 4.400 employees.
About FCC
FCC (www.fcc.es) is the parent of one of Europe's largest groups in the provision of services for citizens. In 2013, FCC posted a turnover of €6.726 billion, 42% of which came from international markets, mainly Europe, Latin America and the Middle East. FCC is active in 35 countries, where it provides jobs to more than 60.000 people.
FCC has three major activity areas, based on a balanced business model: the Environmental division covers two large areas: environmental services (waste management, street cleaning and maintenance of green areas) and urban services; the Infrastructure division works in the areas of construction and industrial activity; and the water division works on the whole chain of supply.