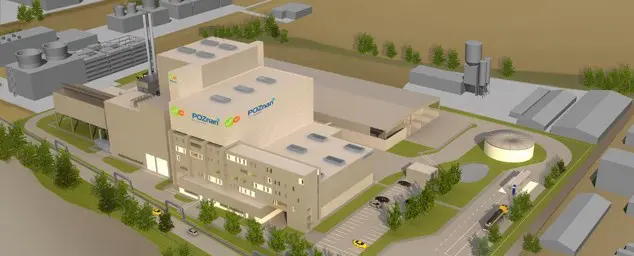 Waste to Energy technology manufacturer, Hitachi Zosen Inova (HZI) has been given notice to proceed to build a waste to energy plant for the Polish city of Poznan in consortium with Hochtief.
The company explained that the new facility is the centre piece of Poland's largest Public Private Partnership project to date, and HZI's first waste to energy project in the country.
The waste to energy plant is scheduled to go into operation in mid-2016. With a capacity of 210,000 tonnes of waste a year, an electrical production of up to 18 MW and a district heating output of up to 34 MW.
According to HZI, the new plant will make a substantial contribution to the local supply of energy, fully meeting the EU's expectations in terms of the efficient production of energy from waste.
The notice to proceed for the works on site for the Poznan project was issued by SITA Zielona Energia, a joint venture between SITA Polska – a subsidiary of SUEZ Environnement (Paris: SEV, Brussels: SEVB) – and Maguerite Fund.
The City of Poznan has entrusted SITA Zielona Energia with the design, construction, financing, and operation of the plant over a period of 25 years.
Under its leadership of HZI explained that consortium partners Hochtief Polska and Hochtief Solutions will be responsible for the civil works design and construction of the plant.
HZI said that on an Engineering, Procurement and Construction (EPC) basis, it will design, deliver, and install the entire process technology including the Inova grate, and DyNOR, a proprietary SNCR system that reduces nitrogen dioxide levels well below the set emission limits – with minimum ammonia slip.
Completing HZI's package of plant technology is a modern bottom ash treatment plant enabling efficient recovery of the metallic residues in the bottom ash.