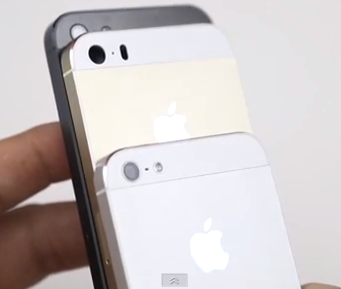 The latest patents granted to Apple hinted on some of the upcoming iPhone 6 features.
The US Patent and Trademark Office officially published 49 newly granted patents for Apple, Inc. Among the patents are the integrated touch and solar technologies, according to Patently Apple.
Apple may include capacitive touch sensor panels, which "can be formed from a matrix of drive and sense lines of a substantially transparent conductive material, such as Indium Tin Oxide (ITO)", in its future devices. This will allow devices to be touch sensitive and will replace the traditional physical buttons like the iconic Home button.
However, packing touch sensors in a device also has its drawbacks. The device will be heavier and thicker due to the sensor material overlaying the display. As the material is placed underneath the screen display, it may reduce the brightness of screen. Moreover, the sensors will hog power to run it.
Apple was also granted a patent for its invention relating to integrated touch sensor and Solar Assemblies. "Apple's granted patent generally relates to integrated touch sensor and solar panel stack-up configurations that may be used on portable devices, particularly handheld portable devices such as a media player or phone. The stack-up configurations may include one or more touch sensor layers and one or more solar cell layers," Patently Apple reported.
Latest rumors claimed that iPhone 6 will bring the next generation 64-bit A8 processor, iOS 8, up to 128 GB internal storage and improved Siri and TouchID fingerprint sensor. Furthermore, Apple may also pack an improved back camera as it was previously reported that the company hired the Lumia camera "expert" Ari Partinen.
As for the iPhone 6 release date, it was initially reported that the next iPhone 6 will come in two variants. The 4.7 inch iPhone 6 will arrive a bit earlier than usual and will be announced in August, while the handset with 5.5 inches screen panel is expected to be launched in September.