Clean energy developers and investors have grown accustomed to rocky cycles. Especially over the past two years.
Trade disputes, supply chain constraints, and inflationary pressures directly impact capital-intensive infrastructure projects.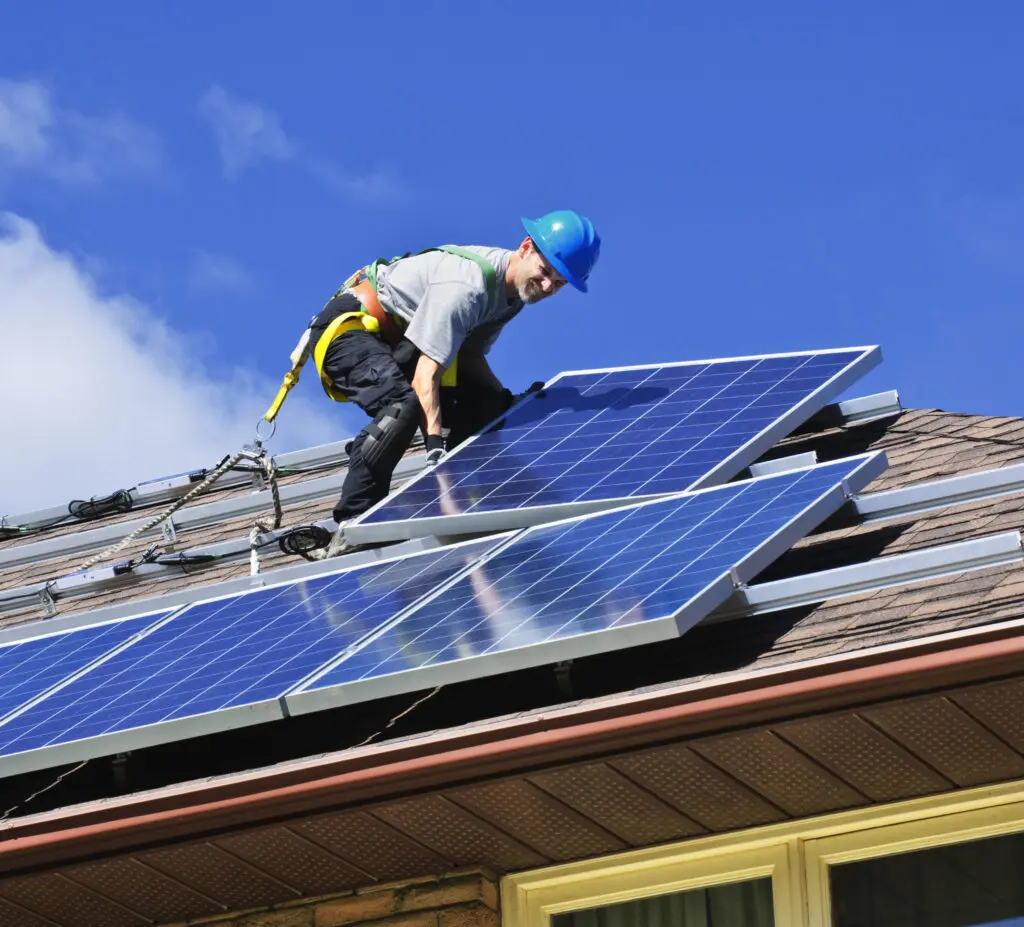 And while the Inflation Reduction Act established historic incentives for clean energy deployment, along with long-term certainty not seen in the industry, the turbulence isn't likely to subside, according to one clean energy investor.
Erik Lensch, co-founder and CEO of Leyline Renewable Capital, says there was already an imbalance of capital and available projects in the market before the Inflation Reduction Act passed and was signed into law.
Now, the industry risks a "gold rush" from inexperienced investors and developers looking to cash in.
Having led companies on both sides of the clean energy project finance transaction as both a financier and developer, Lensch offered five tips for clean energy developers to navigate the choppiness of capital markets on a recent episode of the Factor This! podcast.
1. Find a solid capital partner
A reliable capital partner who knows the uncertain and bumpy road of clean energy deployment is the most important step, Lensch said. When permitting applications are delayed, or site control payments extend longer than expected, a capital partner can help a developer weather the storm.
"You're going to need more capital than you think you're going to need going forward. Go into this (era) well capitalized, because it's going to take longer and be more expensive than you think. Probably longer and more expensive than it's ever been before."
2. Don't let interconnection woes scare you
Lensch doesn't want developers to be hung up interconnection backlogs in PJM or battery saturation in ERCOT because most projects won't be completed. He predicts a "shakeout" of projects in interconnection queues that don't possess the balance sheet to survive delays.
"I think there are going to be opportunities to acquire projects that are in danger of being in default of site control or with developers who don't have the capital to make it through."
3. Be different
"Have a strategy that at least sounds different, hopefully is different, than what everybody else has. For us, that resonates. Whatever the strategy is, if it looks and sounds like the same thing that everyone else is doing, and it's a shotgun approach, I think the days of the shotgun approach are over."
4. Show commitment to the industry
Lensch said showing a physical presence at industry events is important for companies to show they're invested in the industry, especially early-stage firms. He recommends that developers participate in trade associations, as well. He said these are "intangible" qualities that are factored into Leyline Renewable Capital's risk assessments.
"Are they just jumping in and shifting from some other industry without a real commitment?"
5. Develop your talent pipeline
The talent crunch is plaguing industries throughout the economy, not only clean energy developers. Lensch said development teams don't have to have an extensive track record to successfully obtain capital— Leyline prioritizes firms with strong teams and plans to attract talent.
"If two folks are starting their own development shop and their goal is to have a team of six, where are they going to get the other four people, in a market where everyone is trying to pick off everyone else's talent?"