Recycled Energy Development Releases First in Series of Informational Videos to Educate Public on Waste Energy Recovery and Cogeneration
Chicago, IL (Vocus) September 11, 2009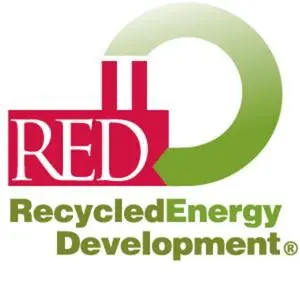 Recycled Energy Development (RED), a clean energy company that simultaneously cuts manufacturers' energy costs and greenhouse gas emissions, today released the first of three videos to educate the public and potential clients on the issues and technology behind energy recycling.
"Change the Way" details how industry's routine venting of waste energy hurts our nation's environment and economy. Recycling that waste energy could cut greenhouse gas emissions by 20 percent and generate nearly 40 percent of our nation's electricity, according to studies done for the U.S. Department of Energy (DOE) and U.S. Environmental Protection Agency. The generation of heat and power is responsible for about two-thirds of U.S. greenhouse gas emissions.
"Most people don't realize that recycling waste heat from manufacturing facilities could do more to fight global warming than taking every passenger car in America off the road and it reduces energy costs," said RED Chairman Tom Casten. "We know that energy recycling is not well understood and we hope that this series of videos helps change that."
The first video is available at http://www.recycled-energy.com. The series was created to make it easy for manufacturers, policymakers, and the public-at-large to learn how we can reduce energy costs, slash greenhouse gases, and create jobs — all at the same time.
Today's announcement underscores RED's history of helping its industrial clients turn the familiar dichotomy of "clean power" versus "cheap power" on its head. Tom Casten and his son, Sean Casten, RED president and CEO, have several decades' experience developing more than 200 innovative energy recycling projects.
"Recycling energy at just one steel plant in northwest Indiana generates more clean power than all the solar panels connected to the grid in the entire world. Our goal is to help decision-makers capture rather than discard waste energy," said Sean Casten.
RED has formed a strategic partnership with Denham Capital Management LP to invest $ 1.5 billion in energy recycling projects. The partnership, known as RED Holding Company LLC, serves as an investment platform to fund RED's energy recycling projects.
About Recycled Energy Development, LLC
Recycled Energy Development, LLC (http://www.recycled-energy.com) develops, owns, and operates industrial power projects that harness waste energy to dramatically reduce greenhouse gas emissions and cut power costs for host companies. With more than 30 years experience in environmentally responsible energy development projects, RED's team works closely with manufacturers to optimize power output and maximize profits.
CONTACT:
Heather Shadur
(312) 226-5100
###
©Copyright 1997-
, Vocus PRW Holdings, LLC.
Vocus, PRWeb, and Publicity Wire are trademarks or registered trademarks of Vocus, Inc. or Vocus PRW Holdings, LLC.