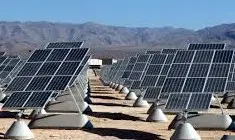 NEW YORK: A new report published by Bloomberg New Energy Finance (BNEF) about 2014 trends in the US energy sector statesdecarbonization of the country is underway and will increase rapidly with the new policies proposed.
The Sustainable Energy in America Factbook digs into the production and consumption of energy in the US over the last 15 years, reporting that the country is gradually reducing its dependence on coal, asproduction of renewable energy grew from 8% in 2007 to 13% in 2014.
America's market shift reflects a similar trend in the business world, as new research from our RE100 campaignreveals. The report from The Climate Group and CDP shows the most influential companies are finding innovative ways to decarbonize their power use to meet the world's growing demand for energy, with some even going 100% renewable.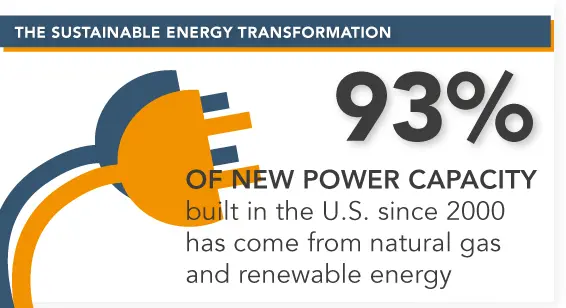 Image courtesy of the Business Council for Sustainable Energy and BNEF
BNEF's study states that since 2000, 93% of new power capacity built in the US came in the form of natural gas, wind, solar, biomass, geothermal or other renewables.
Last year alone investment in the clean energy sector hit US$51.8 billion, totaling US$386 billion in the period 2007-2014.
WIND AND SOLAR KEEP MOMENTUM
Wind and solar energy stand out as the fastest growing clean technologies in BNEF's study, with both more than tripling in capacity since 2008, from 27 GW to 87 GW in 2014.
Image: Renewable energy capacity build by technology in the US (GW), from the Sustainable Energy in America Factbook
Renewables remain competitively priced too. Wind is the lowest cost option for utilities in some parts of the US, and solar energy is cheaper than retail electricity prices for homeowners in a large number of states – and both are reaching grid parity in many regions.
Solar's new capacity addition in 2014 was almost 50% higher than the year before – and 24 times higher than in 2008 – so BNEF projects 2015-16 to see the biggest ever growth.
Wind added 4.9 GW capacity to the grid last year, almost ten times the 0.5 GW added in 2013.
RENEWABLES GROWTH
In total, renewables now account now for 205 GW of installed capacity in the US. However, coal's share in the country's electricity generation rose from 37% in 2012 to an estimated 39% in 2013 and 2014, and carbon emissions from the energy sector also rose around 3% in 2012.
BNEF stresses the crucial role of policies in supporting the successful increase of renewables, and authors suggest strengthening energy efficiency for utilities and states.
The report spotlights how federal policies are already positively shaping the transportation sector by improving vehicle efficiency. As well as new types of biofuel and a growing customer preference for vehicles that consume less having an impact, gasoline consumption was down by 8.6% since 2005 thanks to bold US policy.
The binding climate treaty to be reached in Paris this December will also play a big part in shaping the future energy mix of the America.
Commenting on recent US-India and US-China agreements to act on climate, Mark Kenber, CEO, The Climate Group said: "Global businesses are already taking advantage of low carbon technologies, with new campaigns like RE100 being supported by major corporations in India and elsewhere that are committing to 100% renewable power across their operations.
"The technologies are proven, the business will is there; we now need supportive policies from other major governments ahead of the Paris COP to help the transition to a strong low carbon economy. Now that the three biggest emitters have shown leadership, we hope others will follow too."