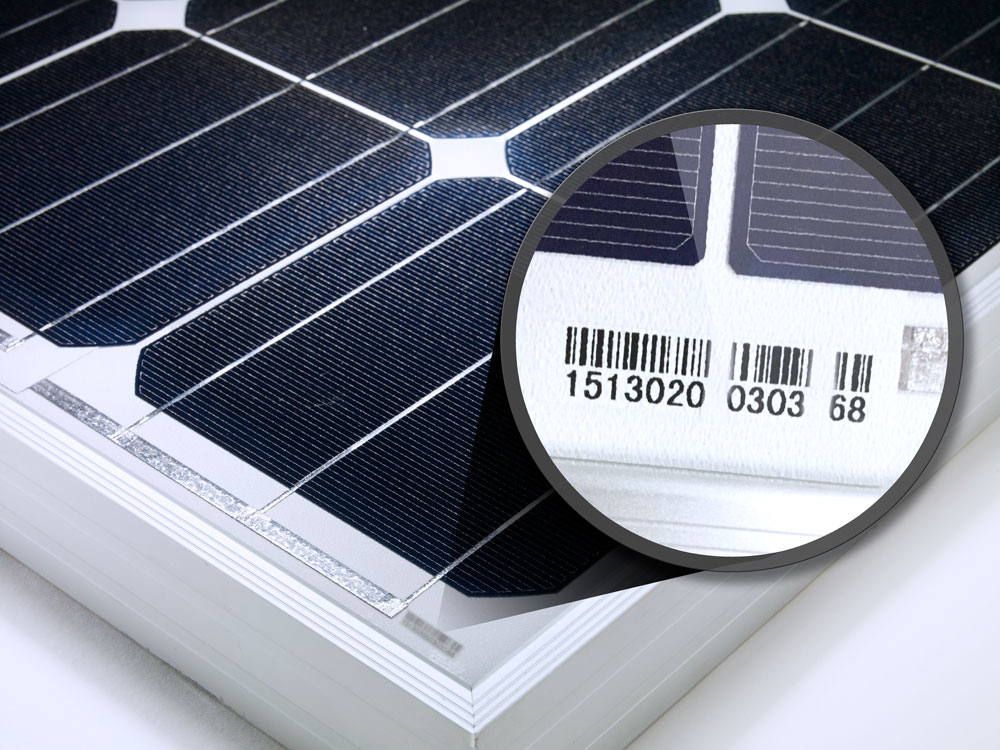 …about Product Registration; After-Sales Support and What happens in the event of a recall.
Apple, the world's electronic giant has an extremely high level of quality assurance throughout the design, manufacturing and after sales support. Recently they announced a voluntary recall of chargers for a range of their products. As a key component of their products, owners would likely place full confidence in the supplementary products as much as you would place to the primary products.
Identifying the batch defect, notifying the public and providing them with a complimentary replacement highlights the importance they place on rectifying product issues and customer support. The crucial component of this is apart of the in-store exchange process where a serial number must be provided and confirmed.
The question must be asked, why is the serial number so important?
Surely as a matter of customer service they could just exchange the charger for a new one. Unfortunately Apple, like many premium consumer electronic manufacturers have experienced a lot of competition from original equipment manufacturer (OEM) and in the interest of keeping with their product integrity – they want to ensure they replace only genuine accessories.
An important factor to consider here is that this incident raises a number of concerning liability issues. If the device is considered to be sub-standard, that although final responsibility sits with a manufacturer, Australian Consumer Law (ACL) states that the commercial retail is responsible for the damage caused by the product. Normal legal limitations like remoteness of the damage can apply but, that aside, potential liability is uncapped. Meaning, that if a charger fails and burns down a building, the retailer could potentially wear the claim and they would need to pursue their right of recovery from the manufacturer.
Now to the solar industry – what is it we could learn from this?
Solar photovoltaic (PV) systems are now a common sight across 1.5 millionAustralian homes. Solar PV systems are electrically charged systems that will generate every day of the year.
In the Australian solar industry, the key products used, can filter through many hands before they end up on your house. It's important to identify the parties that are responsible for the products importation.
Since 2010 over 500+ brands of accredited solar modules have been installed on Australian roofs and connected to over 200+ solar inverter brands by any of the numerous retailing companies, which likely either employ or subcontract one or a few of the 4,000+ accredited installers.
These installers, who are the first liable party for the quality of the installation either, subcontract their services to a solar retailer or contract directly to you. They buy directly from the various of solar wholesalers present in the market and in a few instances, some buy directly from the manufacturer – and although statutory information is required; it doesn't include information about the local agents who will support the product.
The common assumption by many buyers is that all solar panels are protected by a '25-year (performance) warranty' and with this claim; very little due diligence is placed on the after-sales support or liabilities the wholesaler or retailer assumes in this process.
Under the Clean Energy Council (CEC) regulatory framework, the accredited installer is liable and responsible for the electrical works, connection and that the system is installed in compliance with Australian standards. Australian Competition & Consumer Commision (ACCC) requires the retailer (contracted party) carries the bulk of the legal responsibility to remedy a claim. Outside of a public and products liability insurance, many installers cannot guarantee their service indefinitely, as there are no known underwritten insurance policies protecting the consumer. If you fail to be protected by the retailer, the consumers last chance is to contact importer or manufacturer of the electric/electronic goods and seek assistance under the manufacturers warranty.
In the case of Apple, this is really easy, as they have numerous retail shopfronts and dedicated local service centres but unfortunately the same cannot be said for solar.
Questions to this effect are seldom asked or presented to buyers, indicating the identity of entities both responsible and liable for supporting the key components let alone presented in the contract or post-install design pack.
Why are the serial numbers important?
For all residential installations in Australia, to obtain the Federal Government rebate an accredited installer needs to capture and submit the serial numbers of the key components for the trading of Small Scale Technology Certificates (STC) as listed in regulation by the Clean Energy Regulator (CER). Commonly known as the Federal Government Rebate.
An unfortunate reality is that this information is not shared back with the manufacturer / importer for registration post-installation. Meaning should an unlikely event, such as a known defect, and a voluntary recall from the product occur, only your installer / retailer would have access to knowing which products were sold to which customers.
The power of the serial number on your module and inverter allows the system owner to make a product specific enquiry with the manufacturer – which is as important as the power generated from your solar system.
So, without sending you into a fit of frenzied fear, the important thing to consider is not whether products is likely to fail – but how can you be supported if a failure occurs?
If your considering a solar system, understand 'buyer beware' and ensure you receive answers to questions, such as these:
Who are the liable parties for the importation of these goods?
Does the component (panel, inverter & isolator) manufacturer(s) have a local office? If so, what are their contact details?
If an unlikely fault occurs who do I call, what is the after-sales processes? Are there costs for this service?
At completion of installation will you supply the serial numbers of key components?
The sheer growth of solar energy, has seen a myriad of solar retailers appear. Its essential for them to present a level of integrity and support, their role in your systems design and installation is paramount, especially if you'd like the comfort of after-sale support for the years ahead.
As a growing industry, we fully understand the need for solar buyers to source a competitively priced solar system – but in the absence of asking the right questions at the time of purchase, you may end up buying a more expensive system than you expected.
Recently it was reported that there are more solar panels than people in Australia (that's 23.2 million solar panels), which is a truly remarkable achievement for renewable energy and for homeowners taking control of their energy bills and generation – which is why more than ever, ensuring that you have captured accurate records of your solar system design, components and expected generation are key to ensuring that you're supported, just like a customer from Apple.
Daman Cole
Managing Director
Yingli Solar, Australia