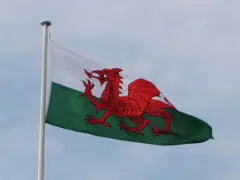 Wheelabrator Technologies, a subsidiary of Waste Management (NYSE: WM) specialised in waste to energy operations, has been named as the preferred bidder for the North Wales Residual Waste Treatment Project.
The company was awarded the status by the local government partnership responsible for finding a solution for managing the non-recyclable residual waste, the North Wales Residual Waste Treatment Project (NWRWTP).
The NWRWTP is made up of five local authorities within the partnership Gwynedd, the Isle of Anglesey, Conwy, Denbighshire and Flintshire County Councils, which have individually approved the appointment.
The project aims to find a solution for up to 150,000 tonnes of waste that is projected to remain after the residents of North Wales have recycled and composted as much as they can.
According to Wheelabrator, the project represents an investment of between £600 to £800 million over its estimated 25 year lifespan.
The Welsh Government's statutory targets require local authorities to recycle at least 70% of household waste by 2025, and to landfill no more than 5% of the residual waste.
The Partnership said that it has benefitted from a highly competitive procurement process, with bids received from many experienced companies.
The councils said that the procurement process has demonstrated that recovering valuable energy from waste is the most cost effective way of meeting the waste targets.
The Partnership added that is has been through a rigorous, challenging and detailed negotiation and scrutiny process with Wheelabrator before making this decision, and is fully satisfied that the company has developed a proposal which has environmental benefit and offers a value for money solution for years to come.
By appointing Wheelabrator as preferred bidder, the Partnership said that it can now move forward to finalising the remaining details with it, with a view to awarding the contract during the summer.
Wheelabrator will begin the process of consulting with local residents around the site, with the intention to submit a planning application later in 2014.
The Partnership has confidence in the safety and performance of the leading edge and proven technology that Wheelabrator will be using.
"We've worked hard to demonstrate that we're the right partner to be chosen and the selection process we've been through has been extremely rigorous," commented Gary Aguinaga, vice president of UK Operations at Wheelabrator.
"We know that concerns have been expressed about elements of this project and we now need to earn people's trust by communicating openly, showing how this proven technology works and explaining how tightly regulated our operations will be," he continued.
"The health and well-being of the community, our staff and the natural environment will be our priorities from day one," assured Aguinaga.
Wheelabrator said that it will share more details on its draft proposals over the coming months.