Munich – May 22, 2013: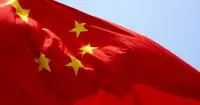 Last week, the EU Commission is planning to implement provisional anti-dumping duties on solar imports from China. The official decision will be made on June 6, 2013. In response of the likelihood of anti-dumping duties, the Chinese board of trade advised the EU against actions that would cause a trade war. REC maintains its position clearly against import duties.
"We support open and fair competition and strongly believe that the duties are not in the interest of the European solar industry," emphasizes Luc Graré, Senior Vice President Solar Sales and Marketing, REC. "The demand for European solar panels will rise at first, but simultaneously, the market for solar electricity is likely to shrink; meaning that distributors, installers and also manufactures will be affected in the long term as solar projects unwell become less attractive for investors due to their high uncertainty."
"While overcapacities and technological developments contributed to the steady decrease of average prices for solar panels last year, added price pressure becomes noticeable in particular for manufactures of components like inverters or under constructions, but also for project developers," said Graré.
Price pressure in Asia
"While we will see a price advantage for us in the European market, we expect increased competition in the Asia Pacific region with the introduction of import duties there," highlights Graré. "Since Chinese manufacturers will then try to aggressively sell their solar panels in Asia, the price pressure will rise in that region."
REC is not affected by the EU anti-dumping duties; REC produces cells, wafers and solar panels at its production facility in Singapore and uses no Chinese components.
About REC:
REC is a leading global provider of solar electricity solutions. With nearly two decades of expertise, we offer sustainable, high-performing products, services and investment opportunities for the solar and electronics industries. Together with our partners, we create value by providing solutions that better meet the world's growing electricity needs. Our 2,300 employees worldwide generated revenues of more than NOK 7 billion in 2012, approximately EUR 1 billion or USD 1.3 billion.
To see more of what REC can offer, visit www.recgroup.com
Source: World of Renewables