Facility is part of company's strategy to "lead the massive US offshore wind market"
Siemens Gamesa has unveiled plans to ramp up its wind power manufacturing footprint in the US and ultimately "lead the US offshore wind market".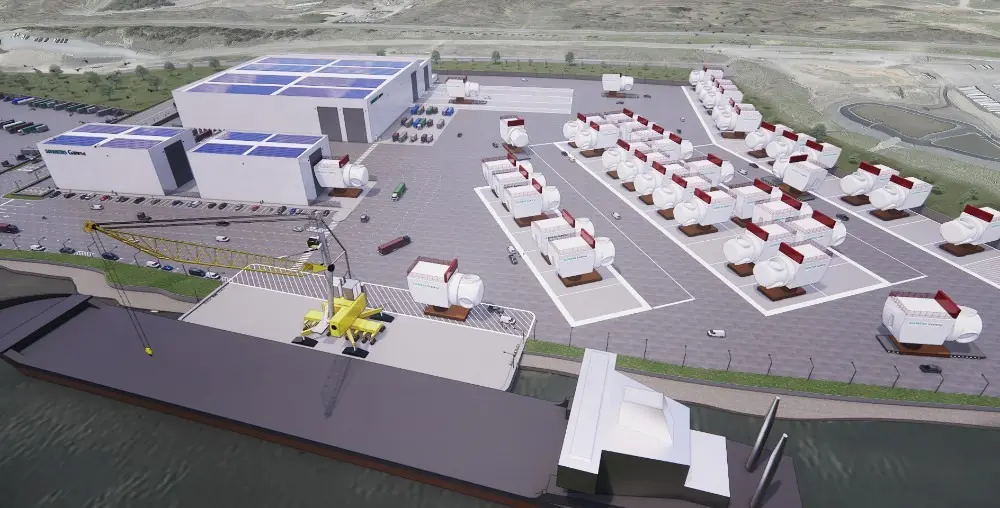 The strategy hinges on whether New York authorities choose Siemens Gamesa's turbines in the state's third offshore wind solicitation.
If it does, Siemens Gamesa has revealed that it will build a major offshore nacelle manufacturing facility at the Port of Coeymans in New York state.
It said the planned facility would create up to approximately 420 direct jobs and represent an investment of around $500 million in the region.
Siemens Gamesa said it would also commit to localizing several new component supplier facilities, including steel component fabrication, bearings, and composite components, which it added could help double the number of jobs created by the facility.
"The announcement of this proposed facility in New York is a major step forward in our desire to lead the massive US offshore wind market," said Marc Becker, chief executive of Siemens Gamesa's offshore business.
"We're excited by the opportunity presented by the State of New York to further develop our manufacturing footprint.
"The numerous economic, employment, and environmental benefits that offshore wind presents are enhanced by solid policies and frameworks, which are critical for financial success."
The proposed facility and supplier network in New York would supply components for all Siemens Gamesa offshore wind power projects along the US east coast.
Siemens Gamesa plans to localize its offshore wind power supply chain on the east coast.
In 2021, it unveiled plans for an offshore wind turbine blade finishing facility in Portsmouth, Virginia.
Originally published by Power Engineering International