Cooperates with the largest electrical wholesaler in Australia and New Zealand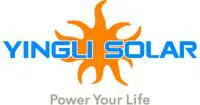 BAODING, China and SYDNEY, Aug. 8, 2013 /PRNewswire/ — Yingli Green Energy Holding Company Limited (NYSE: YGE) ("Yingli Green Energy" or the "Company"), the world's largest photovoltaic ("PV") manufacturer, which markets its products under the brand "Yingli Solar", today announced that its wholly-owned subsidiary, Yingli Green Energy Australia Pty Ltd. ("Yingli Australia") has entered into a sales framework agreement ("Agreement") with L&H Solar + Solutions, a subsidiary of L&H Group, the largest electrical wholesaler in Australia and New Zealand.
According to the Agreement, L&H Solar + Solutions will distribute Yingli Green Energy's flagship monocrystalline PV modules, PANDA Series, and the high-performing multicrystalline PV modules, YGE Series, through its network of more than 200 electrical wholesale outlets, as well as to over 30,000 electrical contractors and solar partners across Australia and New Zealand. Both the PANDA and YGE Series modules offer superior performance efficiency, helping residential and commercial owners achieve high energy outputs and a greater return on investment.
"This Agreement creates a powerful new alliance in Australia and New Zealand's solar energy market, leveraging Yingli Green Energy's strength as the world's largest PV module manufacturer and L&H Group'sindustry knowledge and expansive customer base in the electrical market," said Mr. Liansheng Miao, Chairman and Chief Executive Officer of Yingli Green Energy. "Australia has established a strong reputation of being at the forefront of adopting solar photovoltaic technologies in the Asia Pacific region. In order to provide the most efficient and convenient service to our customers, recently we have opened a new office in Sydney. By cooperating with partners like L&H Solar + Solutions and the efforts of our highly professional local sales team, we are paving the way for further expansion in Australia and New Zealand."
"As part of the largest electrical distribution group globally, we are excited about partnering with Yingli Green Energy. Already an integral global partner, the addition of Yingli Green Energy to our offer inAustralia and New Zealand will further extend our great value to our customers and make our offer second to none," said Mr. Claude Picinali, General Manager of L&H Solar + Solutions.
"We are proud to be working with L&H Solar + Solutions, a company with a history that extends as far back as the days when electricity was first deployed in Australia. Our Agreement will substantially increase Yingli Green Energy's market penetration," said Mr. Daman Cole, Commercial Director of Yingli Australia. "This partnership was a logical step as we see enormous synergy between our brands. We are both focused on improving quality standards across the solar industry, as well as increasing electricity yields and ROI for our customers."
About Yingli Green Energy
Yingli Green Energy Holding Company Limited (NYSE: YGE), which markets its products under the brand "Yingli Solar," is the world's largest photovoltaic module manufacturer. With 2,450MW of vertically-integrated annual production capacity, Yingli Green Energy's manufacturing covers the entire photovoltaic value chain, from the production of polysilicon through ingot casting and wafering, to solar cell production and module assembly. Headquartered in Baoding, China, Yingli Green Energy has more than 20 regional subsidiaries and branch offices and has distributed more than 6,000MW PV modules to customers worldwide.
For more information please visit www.yinglisolar.com and join the conversation on  Facebook, Twitterand Weibo.
About L&H Solar + Solutions
L&H Solar + Solutions is committed to continually delivering next generation renewable energy products through our global network of specialists. With 127 years in Australia and a network of over 200 branches, we believe our strength in designing and building solar energy systems is only second to our vast logistics capabilities across Australia.
L&H Solar + Solutions is part of the wider L&H Group. The L&H Group is a group of companies that provides products and services that meet the needs of electrical contractors, commercial and industrial organisations across Australia and Asia Pacific. The group is made up of Lawrence and Hanson, Auslec, Pacific Datacom, Specialised Lighting Solutions (SLS), Smarter Clothing and L&H Solar + Solutions.
The L&H Group is part of the larger Sonepar Group of Companies, an independent family-owned company with global market leadership in B to B distribution of electrical products and related services. Today, with a turnover of over 16 Billion Euros of revenue in 2012, Sonepar is represented by 168 companies and operates in 36 Countries and 5 Continents.
With a focus of Quality and reliability, L&H Solar + Solutions continue to offer the Products of tomorrow today!!!
For more information please contact Solar + Solutions on 1300 255 410 or visit our Websitewww.lhsps.com.au.
Safe Harbor Statement
This press release contains forward-looking statements. These statements constitute "forward-looking" statements within the meaning of Section 21E of the Securities Exchange Act of 1934, as amended, and as defined in the U.S. Private Securities Litigation Reform Act of 1995. These forward-looking statements can be identified by terminology such as "will," "expects," "anticipates," "future," "intends," "plans," "believes," "estimates," "target" and similar statements. Such statements are based upon management's current expectations and current market and operating conditions, and relate to events that involve known or unknown risks, uncertainties and other factors, all of which are difficult to predict and many of which are beyond Yingli Green Energy's control, which may cause Yingli Green Energy's actual results, performance or achievements to differ materially from those in the forward-looking statements. Further information regarding these and other risks, uncertainties or factors is included in Yingli Green Energy's filings with theU.S. Securities and Exchange Commission. Yingli Green Energy does not undertake any obligation to update any forward-looking statement as a result of new information, future events or otherwise, except as required under applicable law.
Solar Energy employers, recruiters and job seekers can now post vacanices and/or upload CV's on our industry leading renewables job site. Please click on the logo below to get started.