Sandri Energy Helps Fuel Growth in Wood Pellet Central Heating in Massachusetts Counties
Sandri produced a 20-page publication on pellet heating
Greenfield, MA (PRWEB) January 07, 2013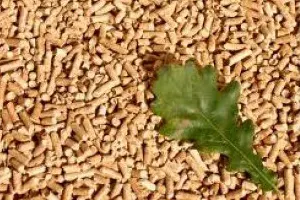 Franklin and Hampshire counties in Massachusetts are gaining recognition as a national hotspot for wood pellet central heating, an environmentally friendly, lower cost option to traditional oil or propane heating systems. A $ 3.2 million grant issued as part of the Massachusetts Department of Energy Resource's High Performance Building Grant program helped the alternative heating technology take off in the area.
Sandri Energy, a full-service fuel provider and distributor in Greenfield, MA, sought and was awarded the grant as part of its efforts to offer customers a wide array of renewable energy options. Through the grant, Sandri arranged 100% funding for the installation of low-emission wood pellet boilers at eight institutional or commercial sites; offered a $ 10,000 discount on wood pellet boilers to homeowners in Franklin and Hampshire counties; and purchased three pellet delivery trucks to make bulk pellet deliveries.
"The grant dramatically increased the number of central pellet heating installations in Franklin and Hampshire counties and made our area a national showcase for the technology," comments Timothy Van Epps, Sandri president. Van Epps says that Sandri became interested in pellet heating as an alternative to high-priced heating oil, despite the company's 82-year history as a heating oil supplier. Van Epps comments: "We recognize that the price volatility and geopolitical and environmental issues associated with heating oil are making a strong case for alternative fuels. We are embracing alternative fuels and technologies to offer choices to our customers and ensure our continued relevance."
Wood pellet heating systems rely on bulk deliveries of regionally sourced pellets made from wood waste materials. The pellets are stored in soft-sided basement bins or exterior silos and are fed into a boiler or furnace through an automated system. The heating system is as easy to use a traditional oil or propane system, but offers significant cost savings and environmental benefits. According to Sandri, at current average heating prices, wood pellets provide heat at approximately half the cost of oil.
Sandri recently profiled installations completed as part of the state grant program and the benefits of wood pellet heating in Pellet Heating, a 20-page publication that has just been made available to the public through the company's website. "Customers who have converted to pellet heating are excited about it and were delighted to share their stories in our Pellet Heating magazine. We are hoping that area residential and commercial energy users will read their stories and give careful consideration to wood pellets as an alternative to fossil fuels," explains Van Epps.
Pellet Heating is available online at http://www.sandri.com/renewable-energy/projects/
About Sandri Energy
Sandri Energy is a third generation, privately held fuel and energy distribution company headquartered in Greenfield, MA and serving Massachusetts, Vermont and New Hampshire. The company provides diversified products, services and solution to retail and commercial consumers. It is dedicated to helping all of its customers achieve the best balance of value, environmental responsibility, and innovation through the delivery of pioneering, cleaner energy resources for home, business and transportation. For more information, visit http://www.sandri.com.
©Copyright 1997-
, Vocus PRW Holdings, LLC.
Vocus, PRWeb, and Publicity Wire are trademarks or registered trademarks of Vocus, Inc. or Vocus PRW Holdings, LLC.