Schneider Electric is proud to be able to support Thailand's energy agenda.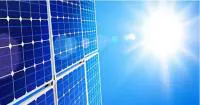 Bangkok, Thailand – August 6, 2013 – Schneider Electric, a global leader in solutions for the solar power conversion chain, announced it is all set to expand its solar energy business in Thailand. With completely integrated power conversion and monitoring solutions for solar photovoltaic applications, expert services and successful local and global references, Schneider Electric aims to have more than 100 MW of its systems in operation in large solar power plants in the Kingdom by the end of the year, and targets two new potential areas that are buildings and residential homes.
According to a report from the Ministry of Energy's Alternative Energy Development and Efficiency Department, Thailand's geography is suitable for solar photovoltaic energy production because the solar irradiation is high in both its direct and diffuse components. The report pointed that 14.3 percent of the overall territory in Thailand averagely receives 19-20 mega joules of solar energy per square meter per day while 50 percent receives an average 18-19 mega joules of energy per square meter a day. So when compared to other countries, Thailand ranks high in the list of "sun-belt" countries that have a strong potential to produce electricity from solar power.
Marc Lees, Schneider Electric's Head of Solar, East Asia, said that the move by Schneider Electric is aligned with the government of Thailand's evolving policies on solar energy.
"Schneider Electric is currently collaborating with partners to complete solar projects in multiple provinces: Kamphaeng Phet, Ubon Rachathani, Tak, Sukhothai and Ayutthaya, which will install over 100 MW of capacity in total" Marc said. "With the government's target to generate 3,000 MW of solar energy by 2021, Thailand will be at the forefront of solar technology deployment in South-East Asia and become a good model for solar energy policy for neighboring countries to follow. With its experience and success in providing solar solutions in Thailand, Schneider Electric is preparing for new opportunities in the region as markets in ASEAN start growing," he added.
Schneider Electric is a global leader in solar solutions with strong expertise and an impressive partner network. Its capability to provide completely integrated solar solutions that cover the electrical power conversion chain is very well received by its customers.
Mr Parinya Phongrattanakul, Vice-President for Energy & Infrastructure, Schneider Electric Thailand said "We have started the solar business in Thailand since 2010, with a focus on solar farms. With the government's new policy measures, Schneider Electric is also looking forward to providing products specially designed for residential houses, commercial, and industrial building customers that require installations in the 3 kW – 10 MW range
"Schneider Electric is able to fulfill all our customers' solar energy requirements: from products to complete solutions that cover electrical equipment, building management systems and security system that can be integrated to work together seamlessly. Furthermore, to make our solar business accessible to households, we plan to work with a nationwide network of partners specialized in solar home systems and electrical safety.  In order to champion solar energy in Thailand, we will continue to build up new partnerships and to develop new channels to approach and support these customers.
"For PV power plants, Schneider Electric is one of the few solution providers who can support long-term service contracts that are backed by strong local expertise to ensure minimal downtime" said Parinya.
Schneider Electric is proud to be able to support Thailand's energy agenda.  It is poised to provide leading-edge solar technology and solutions with its complete range of products and solutions; services and expertise; and nation-wide partner network.
Solar Energy employers, recruiters and job seekers can now post vacanices and/or upload CV's on our industry leading renewables job site. Please click on the logo below to get started.