Laidlaw Energy and EcoPower Announce Joint Venture for New England Based Renewable Energy Projects
New York, NY (PRWEB) February 7, 2006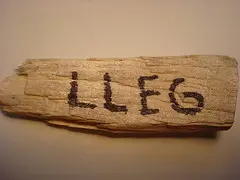 Laidlaw Energy Group, Inc. (Ticker Symbol: "LLEG") and EcoPower, LLC jointly announced today that they have entered into a Strategic Alliance and Joint Development Agreement. The Joint Venture involves the development of two biomass energy projects to be located in the New England power market. The projects will have a combined gross capacity of approximately 40 megawatts.
One of the projects involves the construction of a new 20 megawatt biomass energy facility in Massachusetts that will utilize certain types of wood waste. The project will benefit from this abundant and highly cost effective fuel source, since certain types of wood waste will no longer be allowed in landfills after July 2006 per the Massachusetts DEP's new Solid Waste Master Plan. This project has been under development for 18 months and has received a Beneficial Use Determination from the Massachusetts DEP allowing for the use of Construction & Demolition Wood as fuel. The project has also received approval for pre-development funding from the Massachusetts Technology Collaborative and an Advisory Ruling from the Massachusetts Division of Energy Resources approving the proposed design as "low-emission, advanced biomass power conversion technology," and pre-qualifying the facility as a New Renewable Generating Unit. It is anticipated that this plant will be among the most advanced biomass facilities in the country, providing long-term clean and dependable renewable energy to the New England region.
The second project involves technology upgrades to an existing biomass generation facility, as well as an expansion of existing plant capacity, in order to provide an additional 20 megawatts of renewable biomass energy in the New England region.
Commenting on the Joint Venture, LLEG President and CEO Michael Bartoszek stated, "The Joint Venture with EcoPower is an excellent opportunity for us. The principals of EcoPower bring a wealth of biomass energy development and operations experience to this partnership, along with great connections for future business opportunities. We feel that this will allow us to significantly expedite our expansion into the Massachusetts and New England marketplace, where renewable energy currently commands a strong premium."
LLEG and EcoPower are currently targeting a 2007 and 2008 start-up for the projects.
About Laidlaw Energy Group:
Laidlaw Energy Group (LLEG) is a developer of clean energy facilities that produce electricity for sale to local utilities from renewable and other environmentally superior fuel sources. LLEG's mission is to build and manage a profitable portfolio of renewable and clean energy generation facilities through development, acquisition, conversion of existing facilities and through partnering with manufactures that have significant electric and thermal needs. LLEG is headquartered in New York, New York. For more information on LLEG, please visit our website at LaidlawEnergy.com or NYENRG.com.
About EcoPower, LLC:
EcoPower, LLC focuses exclusively on the development of biomass energy projects in the Northeastern United States, and is committed to ensuring that this industry evolves to the benefit of the region – its businesses, workers and citizens. Ecopower's managing principals, Louis T. Bravakis and Raymond S. Kusche, have been deeply involved in renewable energy for over 20 years with relationships and experience in biomass, hydropower, plant management and operations, project development and financing, regulatory requirements and government funding opportunities.
This communication contains statements expressing expectations of future events and/or results which may include, without limitation, statements concerning anticipated financial performance, business prospects, technological developments, potential markets, new products, research and development activities and similar matters. Such statements constitute forward-looking statements made pursuant to the Safe Harbor provision of the Private Securities Litigation Reform Act of 1995. All statements based on future expectations rather than historical facts are forward-looking statements that involve a number of risks and uncertainties, and neither LLEG nor EcoPower can provide assurance that such statements will prove to be correct. LLEG and EcoPower undertake no obligation to update or revise any forward-looking statement, whether as a result of new information, future events or otherwise.
Corporate Contacts:
Laidlaw Energy Group, Inc.
Michael B. Bartoszek
Tel. 212-480-9884
EcoPower, LLC.
Louis T. Bravakis
Tel. 802-229-4146
Raymond S. Kusche
Tel. 207-865-1903
# # #
©Copyright 1997-
, Vocus PRW Holdings, LLC.
Vocus, PRWeb, and Publicity Wire are trademarks or registered trademarks of Vocus, Inc. or Vocus PRW Holdings, LLC.