NC Fabric Plant is Kicking the Landfill Habit
Glen Raven, North Carolina (PRWEB) August 30, 2011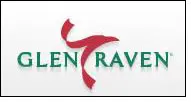 Trucks leaving the shipping docks of the Glen Raven Technical Fabrics plant in Burnsville, North Carolina are going to have one less destination on their logbooks. The plant's goal is that by year end, hauling waste materials to landfills be a thing of the past.
The Burnsville facility annually produces thousands of yards of fabric with specialized performance characteristics. The material is used in products ranging from sailcloth, flags and banners, to ballistic vests for police officers and soldiers, to protective clothing for electric utility workers. In addition to recovering and recycling the nylon and polyester fibers left over after the fabrics for these products are woven, the Burnsville plant recycles office paper, batteries, fluorescent tubes, clear plastics and cardboard. Wood pallets are repaired and reused, and suppliers are required to deliver raw materials in reusable plastic crates. Even the food waste from the plant's cafeteria never makes it into the garbage can; it's collected for use by a local hog farmer. "When we assessed our total recycling effort earlier this year, we realized that we are closer to the zero-waste goal than we might have thought," said Plant Manager Wendell Wilson.
"With recycling, it's often a matter of simply adding one additional step to processes that already are in place," adds Randy Blackston, Director of Operations for Glen Raven Custom Fabrics. "Everyone at the plant has bought in to taking the extra step to separate out the recyclable items. The time and cost are negligible, but the benefits are huge."
The final extra step necessary for making the Burnsville plant landfill-free involves recycling items that are not usable in textile manufacturing, like soiled fabric, cutting scraps and floor sweepings. Plant engineers have now devised separation and reprocessing techniques that will make it possible to capture those difficult-to-recycle waste items for use in absorbent materials like those used to clean up last year's oil spill in the Gulf of Mexico. The reprocessed materials also can be used for filler in packaging and insulation.
The recycling program at Burnsville is part of a much larger initiative involving all Glen Raven facilities. The company is emphasizing efforts to recycle, reduce energy consumption, limit its carbon footprint and protect the environment. Glen Raven's Sunbrella® fabrics manufacturing center in Anderson, South Carolina has been landfill-free for nearly three years. And later this year, Glen Raven will complete construction of a solar panel array atop its Sunbrella yarn manufacturing center in Norlina, North Carolina. The $ 3 million, 500-kilowatt installation will generate enough electricity to power approximately 47 typical homes for a year.
"Glen Raven was a green company back when green was just a color," Blackston says. "We are committed to finding ways to recycle our wastes, rather than spreading them out on this beautiful earth we've been given."
###
Attachments
©Copyright 1997-
, Vocus PRW Holdings, LLC.
Vocus, PRWeb, and Publicity Wire are trademarks or registered trademarks of Vocus, Inc. or Vocus PRW Holdings, LLC.