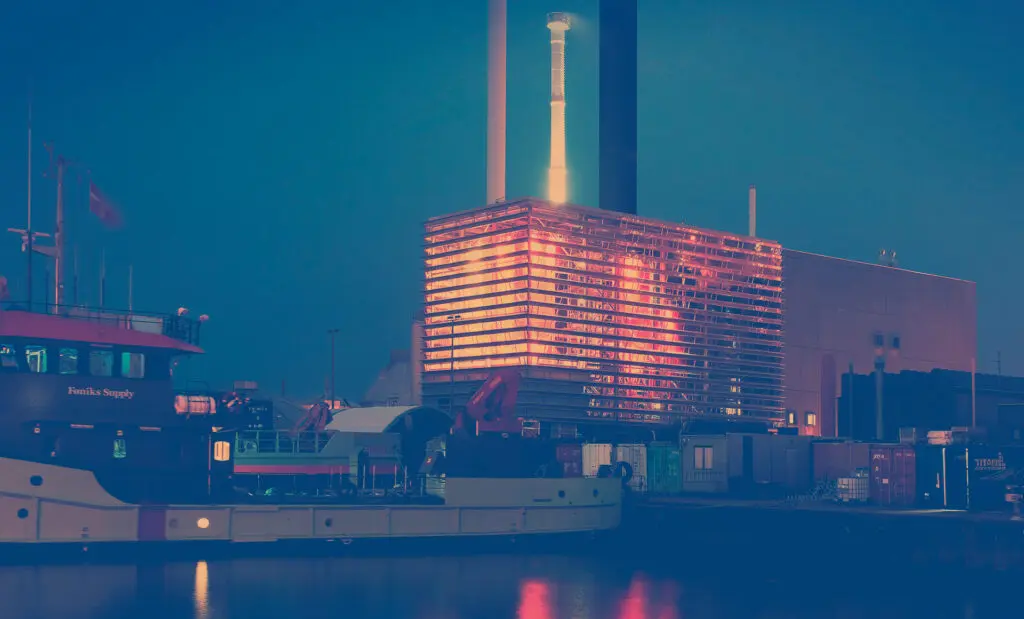 The Emschergenossenschaft operates a two-line sewage sludge incineration plant with subsequent flue gas cleaning at the location of the Central Sludge Treatment Bottrop.
In parallel to the construction of a solar thermal sewage sludge drying system, the flue gas cleaning is renewed by a conditioned dry sorption with subsequent washing in order to be able to safely meet the high emission requirements.
In this pioneering project, ENVIROTHERM received the General Contractor order to plan, deliver, install and commission the modern, wastewater-free flue gas cleaning system (FGC) downstream of the existing electrostatic precipitators up to the chimney.
The core components of this system are the two fabric filters with ENVIROTHERM's own technology, which ensure high availability at low operating costs.
The scope of supply also includes the upstream evaporation coolers, the downstream two-stage scrubbers, the ID fans, the common chimney and the entire storage and conveyance of the operating media like lime hydrate, activated coke and caustic soda.
Technical data:
Flue gas quantity: 27,800 Nm³/h (nominal, moist)
Flue gas temperature at inlet of FGC: 240 ° C