Last week's UK-wide Recycle Week, saw Recycle for Scotland, Zero Waste Scotland's recycle brand, highlight the benefits in capturing food waste for recycling and energy recovery.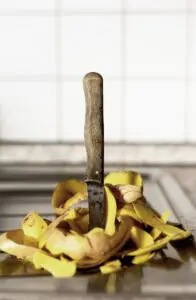 Revive Eco and MacLean's Highland Bakery were noted as innovative businesses that have received backing from the environmental organisation to support their work in delivering valuable products from food waste.
Zero Waste Scotland said that it provides a range of services, from grants to sustainability advice, to help businesses make the most of opportunities available by using the circular economy approach to their work.
This year's campaign is in response to the damaging impact food waste can have on the planet.
Iain Gulland, Chief Executive of Zero Waste Scotland, commented: "Recycle Week provides an ideal platform to highlight some of the fantastic work being done by Scottish businesses in reducing the volume of our food waste. By taking a circular economy approach and working to make products of value from our waste we can make a huge impact on our carbon footprint and play a significant role in reducing what is sent to landfill.
"There is tremendous innovation and effort from talented individuals and businesses going into making products from material that would otherwise be thrown away."
Glasgow-based Revive Eco (Revive) was set up by three graduates, as a legacy of a second year University of Strathclyde project from which they saw the potential for diverting used coffee grounds from landfill into a valuable garden fertiliser.
The company is also working on the extraction of valuable biomass oil from the used coffee. Zero Waste Scotland has provided funding and support for business development for Revive to explore value recovery using superheated steam processing.
The oils are an effective alternative to palm oil which is currently imported into the UK. Most palm oil is produced in an extremely unsustainable way that accounts for millions of tonnes of carbon emissions annually.
Fergus Moore, co-founder at Revive, said: "There are currently over 500,000 tonnes of coffee waste created in the UK, with 40,000 tonnes of that being created in Scotland alone. From this waste, we can extract oils, create a soil conditioner and also a sustainable biomass fuel source. This truly closes the loop on coffeeshop waste.
"The funding from Zero Waste Scotland allows us to modify this process to be used with coffee grounds, allowing us to begin collecting and recycling coffee waste from across Scotland and the UK."
Forres-based Maclean's Highland Bakery has been supported by Zero Waste Scotland over the past two years in developing bakery products that meet their criteria of reducing waste as well as using sustainable packaging.
The company has taken draff – a fibre by-product of beer and whisky production that is rich in protein – to produce a biscuit that benefits from the extra flavour but uses material that would otherwise go to landfill.
Managing director, Lewis Maclean, said: "We feel we have developed a product that meets the needs of the next generation of shoppers. We have developed a range of crackers that have a fairly long shelf life. We are not only be able to sell directly to the public in our five shops but also will be able to sell nationally and internationally to our existing customer base and new customers."
Adopting circular economy principles across all areas of business could benefit the Scottish economy by up to £3 billion, according to a report previously produced by Zero Waste Scotland.