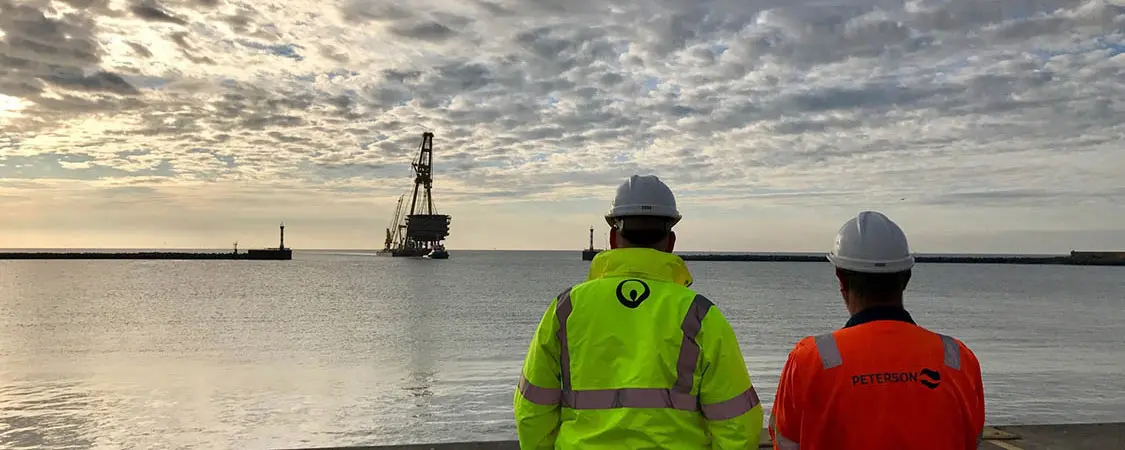 On 11 July Veolia and its partner Peterson accepted the topside structure of the Shell Leman BH platform at their Great Yarmouth decommissioning facility on the Norwegian North Sea. The 50 m high supporting structure will arrive in a few days.
This decommissioning operation has a 97% recycling and reuse target for the 1,600 tonnes of materials in the platform. The Great Yarmouth site, ideally placed to manage end-of-life North Sea oil platform decommissioning projects, supports the local economy and has already created 10 jobs.
"These end-of-life platforms are valuable assets. By decommissioning them we can unlock resources to give them a second, third or even fourth life. This project shows how we can maximise the recycling and sustainability of materials. Our partnership with Peterson has successfully delivered a number of projects over the last ten years, and this latest one will further new opportunities on the Great Yarmouth site," said Estelle Brachlianoff, Senior Executive Vice President, Veolia UK and Ireland.
"This project, developed jointly by Veolia and Peterson, follows the award of two contracts late last year. It is a further step towards establishing the Great Yarmouth site as a real centre of excellence," added Peterson's Regional Director, Ron van der Laan.
80,000 tonnes of materials recovered
Decommissioning end-of-life offshore platforms allows offshore oil and gas field operators to increase the sustainability of their facilities by extracting the valuable materials they contain. Veolia and Peterson's decommissioning solutions include decontamination, deconstruction, waste management and environmental services together with associated integrated logistics and marine services.
Through this partnership, 80,000 tonnes of materials have already been recovered. The process used has achieved "excellent" environmental assessment ratings in several environmental evaluations.