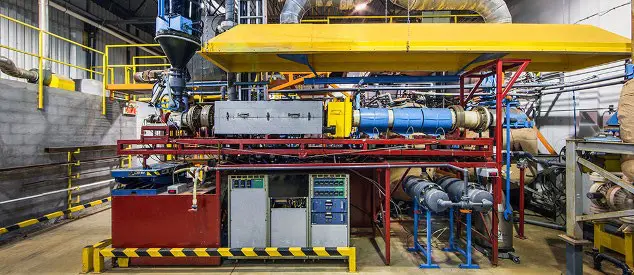 Montreal, Quebec based precious metals recycling specialist, NovX21, has signed an agreement with Corporation d'initiative et de développement économique de la Ville de Thetford Mines for the development of Quebec's first precious metals recycling plant.
The company (TSX: NOV), explained that the agreement will see its new plant set up in an existing building in the Thetford Mines industrial park.
According to NovX21 the project is a milestone on the road to commercial-scale deployment of its patented technology for the recovery of precious platinum-group metals (PGMs) from end-of-life vehicles.
The Chlorination & Carbochlorination Patents cover the company's process for the recovery of Platinum Group Metals (PGMs) and other precious metals from refractory recycled material and from PGM-rich concentrates recycledfrom automobile catalytic converters.
The company added said that its 50 tonne per year demonstration plant near Quebec City has now run for more than two years on a semi-continuous basis with excellent results.
The chlorination process is claimed to yield more than 97% recoveries of PGMs, while being much less capital intensive than conventional smelters and producing a finished product that is fine 35-µm metallic powder containing no glass or carbon.
NovX21 added that no special preparation is needed to process the ceramic unit containing the PGM and that the process requires around 200 tonnes of end-of-life catalytic converters per year to operate effectively.
The technology is also said to open the door to R&D activities aimed at adapting its facilities to recover other metals, for use in a range of industries that generate large quantities of reusable components, such as electronics.
"We looked at multiple options for the site of the new plant, both in Quebec and elsewhere, and Thetford Mines was the obvious choice, particularly given its strategic location and the availability of skilled labour in the region, but also because of its vibrancy and the entrepreneurial attitude of its representatives," commented Sylvain Boulanger, NovX21's president and CEO.