Food Oil Consumption in Emerging Countries & Biodiesel Demand Drives the Vegetable Oils Market Worldwide, According to New Report by Global Industry Analysts, Inc.
San Jose, California (PRWEB) November 07, 2012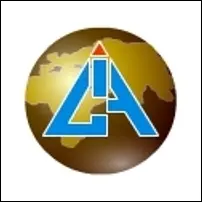 A combination of factors is expected to drive demand growth in the vegetable oils market in the next few years. Demand from the food sector will be led by BRIC countries and few other countries in Asia-Pacific such as Indonesia, supported by rising living standards and population growth. China emerged as one of the most powerful contenders in the market, single handedly influencing world trade in vegetable oils. The growing demand for vegetable oil as a feedstock for biodiesel production in particular, augurs well for the market. Global vegetable oil production is set for healthy growth in the near term, spearheaded by the developing countries. However, the increasing demand for vegetable oils from both food and industrial end-markets is creating supply constraints, which together with several other factors such as volatile weather conditions are promoting industry consolidation. The rising demand for vegetable oils is also resulting in enormous deforestation across tropical areas for accommodating large-scale farmlands.
The recession seriously impacted growth patterns of vegetable oil consumption in developing countries, including Asia and Africa. Higher prices of all commodities induced by the recession and reduced incomes seriously affected expenditure on food, leading to erosion in demand for vegetable oils, an income-sensitive commodity. During the recent recession lower priced palm oil witnessed increase in share in vegetable oil consumption in some developed countries. However, vegetable oil prices increased in 2011 primarily due to the steep decline in vegetable oil stocks worldwide in the wake of reviving global economic conditions and thereby revving up demand. Surging food oil prices left consumers particularly in developing and lesser developed countries looking towards the Government for intervention and protection.
Increasingly health conscious consumer markets are gravitating towards healthy oils such as canola and olive oils. Competition in the lucrative zero trans fats oil is heating up, as food manufacturers race to comply with governing guidelines to reduce hydrogenated oils content in foodstuffs, and oil vendors vie to tap the premium prices commanded by these fat-free oils over conventional cooking oils. Flavored oils and sprays are gaining preference among sophisticated and time pressured consumers. Oil extracted from genetically modified oil seeds is under immense threat, given the European Union's landmark decision to impose strict GMO labeling requirements. The preference among EU consumers for oils produced using sustainable production processes is also growing. Apart from chemical industry, restaurants and food processors are also showing concern for environmental safety and are testing their waste streams to develop healthy ways of discarding used cooking oil.
Vegetable oils are expected to replace petroleum oil and other non-oil ingredients in manufacturing printing inks. Continuous rise in crude oil prices is leading to an increase in the consumption of vegetable oil for biofuels such as biodiesel, particularly in the EU. Relatively higher energy security demands as well as oil prices during the beginning of the decade have made bio-based lubricants cost-competitive with the conventional petroleum lubricants.
Driven by the Chinese demand, palm oil has emerged as the largest used vegetable oil for edible purposes. The world's leading producers of palm oil, Indonesia and Malaysia, are struggling to keep pace with global demand for palm oil. Land scarcity, declining planting rates and environmental concerns are paving the way for new entrants such as Thailand. Despite sluggish demand patterns especially in the developed countries, Soybean oil in particular experienced a double appreciation in price both because of shrinking stocks and strong demand growth in China, as well as the growing demand for biodiesel. Cuphea oilseeds being developed by the US Government and P&G would pose a threat to imported coconut and palm kernel oil in the US market. Demand for canola oil is beginning to make a comeback given its refurbished functional and health benefits due to the anti trans-fat move.
Asia-Pacific, led by China, represents the largest worldwide market for vegetable oils, dominating both in terms of production as well as consumption, as stated by the new market research report on Vegetable Oils. Latin America is poised to register the fastest compounded annual growth rate of 5.2% over the analysis period. Segment-wise, Palm Oil constitutes the largest as well as fastest growing segment of the vegetable oils market with a projected growth rate of 5.6% over the analysis period.
Key players profiled in the report include Archer Daniels Midland Company, Bunge North America Inc., Cargill Inc., Solae LLC, ConAgra Foods Inc., COFCO Limited, Dow AgroSciences LLC, J-Oil Mills, Kuala Lumpur Kepong Berhad, Saffola Quality Foods Inc., and Unilever PLC, among others.
The research report titled "Vegetable Oils: A Global Strategic Business Report" announced by Global Industry Analysts Inc., analyses a wealth of data including impact of recession on the markets, current market trends, key growth drivers, recent industry activity, and profiles of major/niche global market participants. The report provides annual consumption estimates and projections for the years 2010 through 2018 in volume terms (thousand metric tons) for geographic markets including the US, Canada, Japan, Europe, Asia-Pacific, Middle East, and Latin America. Key product segments analyzed include Soybean Oil, Olive Oil, Canola Oil, Sunflower & Safflower Oil, Corn Oil, Palm Oil, Coconut Oil, and Others. The study also provides historic data for an insight into market evolution over the period 2004 through 2009.
For more details about this comprehensive market research report, please visit –
http://www.strategyr.com/Vegetable_Oils_Cooking_and_Salad_Market_Report.asp
About Global Industry Analysts, Inc.
Global Industry Analysts, Inc., (GIA) is a leading publisher of off-the-shelf market research. Founded in 1987, the company currently employs over 800 people worldwide. Annually, GIA publishes more than 1300 full-scale research reports and analyzes 40,000+ market and technology trends while monitoring more than 126,000 Companies worldwide. Serving over 9500 clients in 27 countries, GIA is recognized today, as one of the world's largest and reputed market research firms.
Follow us on LinkedIn
Global Industry Analysts, Inc.
Telephone: 408-528-9966
Fax: 408-528-9977
Email: press(at)StrategyR(dot)com
Web Site: http://www.StrategyR.com/
Attachments
©Copyright 1997-
, Vocus PRW Holdings, LLC.
Vocus, PRWeb, and Publicity Wire are trademarks or registered trademarks of Vocus, Inc. or Vocus PRW Holdings, LLC.