Newer utility-scale solar PV plants are holding up better to degradation than their predecessors. But actual performance is slightly worse than expected in the first year of a plant's operation, according to a new analysis.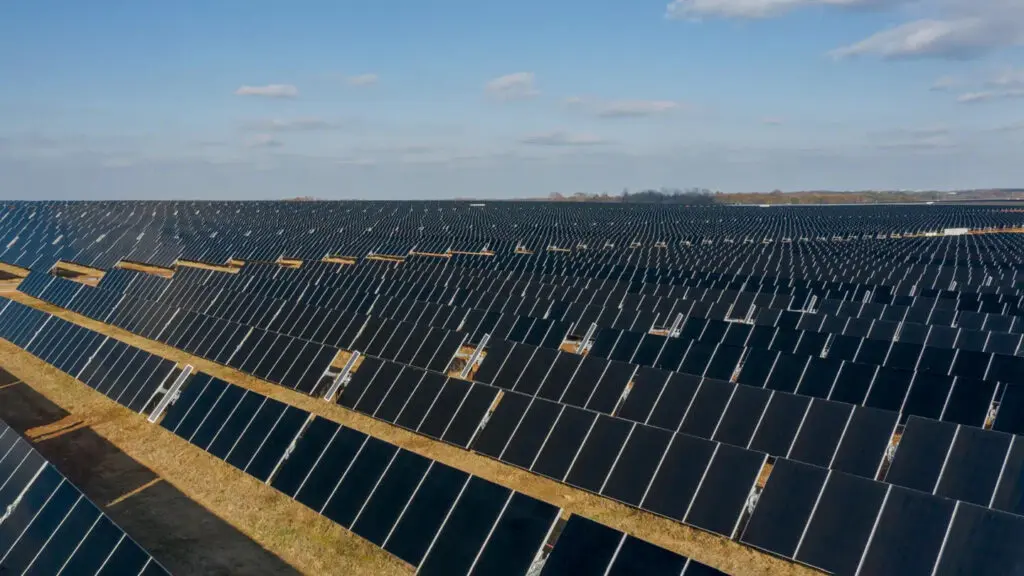 The report by the Energy Department's Lawrence Berkley National Laboratory (LBNL) updates guidance released two years ago, this time with a 50% larger sample of utility-scale solar PV plants. The latest sample of 631 plants totals 31 GW-DC (23.6 GW-AC), accounting for 40% of all solar electricity generated in 2020.
With an average age of 4.6 years, utility-scale solar PV plants are still relatively young. LBNL researchers said that more robust data regarding the long-term performance of these plants is important given the phase down of federal tax credits.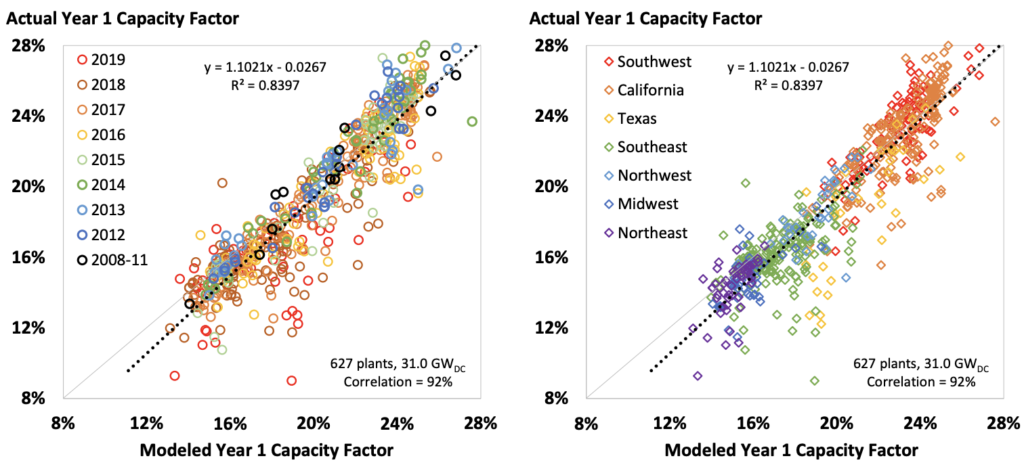 In an attempt to evaluate performance before plants face impacts due to degradation, LBNL's research determined that actual first-year performance is slightly lower than ideal modelled first-year performance, with a median difference of 0.4%. More than 60% of plants fell short of their ideal modelled first-year capacity factor. At least 80% achieved at least 90% of their modelled performance.
Overall, the average utility-scale solar PV was found to experience a performance loss of -1.23%/per year. Plants built since 2014 have declined in performance less (-1.1%/per year) than plants built before 2015 (-1.2%/per year). The report noted that the statistical difference is significant.
The study also found an increased prevalence of tracking equipment in utility-scale solar PV plants, amounting to 66% of the total sample. Performance among fixed-tilt plants declined less (-1.2%/per year) than plants with single-axis tracking (-1.3%/per year).
Plants using thin-film modules also were found to have declined less (-1.0%/per year) than plants using Si modules (-1.3%/per year).