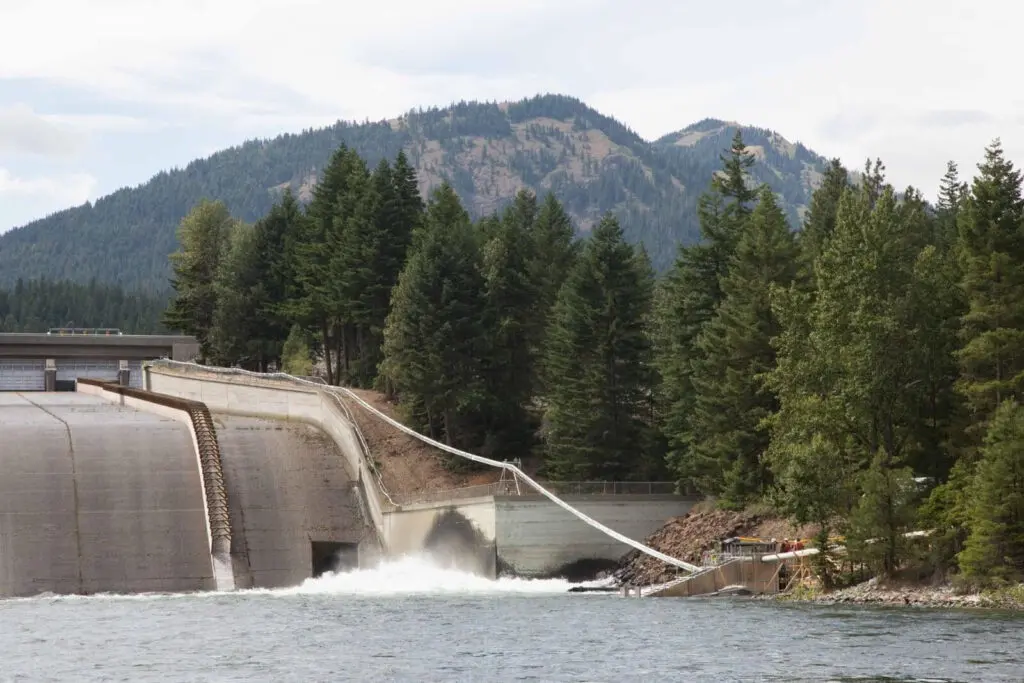 By Boualem Hadjerioua, Madison Bowling and Dol Raj Chalise
Hydropower is a mature technology that is over a century old, and it is therefore challenging to introduce innovative technology without robust proof of cost reduction and zero implementation risk. However, newer technology could be necessary to reduce construction costs and meet environmental requirements in hydropower project development. The U.S. government has supported several innovative technology development, research and deployment projects to accelerate hydropower growth. With the initial government support, small private companies have developed innovative equipment (e.g., fish friendly turbine, modular low-head turbine, etc.). However, the implementation of these technologies is being challenged in the hydropower industry.
This article explores the importance of innovative technologies, as well as gathers technology developer testimonials regarding the reasons behind the current hindrance of innovation implementation in the hydropower sector. This article suggests that the U.S. government, regulators and power utilities should support small innovators in creating new ideas and solutions to accelerate technology innovation implementation and help hydropower growth in the U.S.
Analysis of the issue
The U.S. government has set goals to meet 100% clean electricity by 2035 and achieve a zero-emissions economy by 2050.1 To achieve these goals, the U.S. government is implementing an aggressive renewable energy plan — mainly focused on wind and solar — to increase, improve and build upon existing infrastructure. Hydropower could play a significant role in balancing the U.S.'s intermittent renewable energy, such as wind and solar power. Hydropower is becoming more necessary than ever, yet somehow implementation of hydropower innovative technologies is being challenged.
Implementing new ideas and technologies is always riskier than clinging to what is known, tried and accepted. In addition to risk, innovation could also lead to higher initial expenses. It is challenging to find funds for technology development, and often these funds cannot support years of laboratory testing, prototype validation and acceptance for implementation. Even when the risks and added expenses are well worth implementation, many companies prefer to continue using older, more mature technologies rather than venture out into the unknown. The current trends suggest that innovators working for small companies are spending time, effort and money devising new ideas and developing technological improvements only for these ideas to be ignored by the industry. If innovation continues to be challenged by those with the means to support and fund new ideas, small companies will be forced to cease pursuing the creation of innovative ideas entirely. When innovation stalls, the progression of new technologies will also stall. A lack of innovation implementation will surely lead to the eventual failure of these small companies.
The question that needs to be answered is: Why is the implementation of innovation being so heavily challenged, and how can the hydropower industry and developers be more willing to implement new technologies?
Innovation technology developer testimonials
The authors selected five promising developers to discuss their journeys with their technology, from conception to implementation: Steve Dearden for Whooshh Innovations, Paul Roos for Amjet Turbine Systems LLC (ATS), Gregory Allen for Alden Research Laboratory LLC, Tom Cuthbert for Emrgy and Andy Sadlon for NuSTREEM.
Each of these innovators has developed a technology with unique advantages over existing technologies in their respective fields. The development of their technologies was time-consuming and required a significant investment. However, all of these technology developers have struggled to develop their technologies, to finally seeing them challenged for implementation by the industry. Each technology developer was asked two questions to identify issues in innovation and potential paths forward in the hydropower sector.
These five technology developers also participated in the National Hydropower Association's Waterpower Innovation Council Workshop on "Deploying New Technology: Why are we Stuck?" in 2022, as a follow up of the NHA Clean Current Workshop in 2021.
Question 1: Can you please describe your technology and its unique advantages?
Whooshh Innovations has developed novel fish passages for delivering fish safely, timely, efficiently and effectively over dams and other obstacles.2 Whooshh fish-friendly technologies are less expensive, more adaptable and easier to deploy than traditional solutions. They can also sort species in real time to prevent migration of undesirable species.
ATS has developed innovative turbine technologies to lower the manufacturing, installation and maintenance costs of small hydro installations.3 The ATS unique advantages over existing technologies are their compactness and suitability for low-head (7 ft to 40 ft) hydropower applications.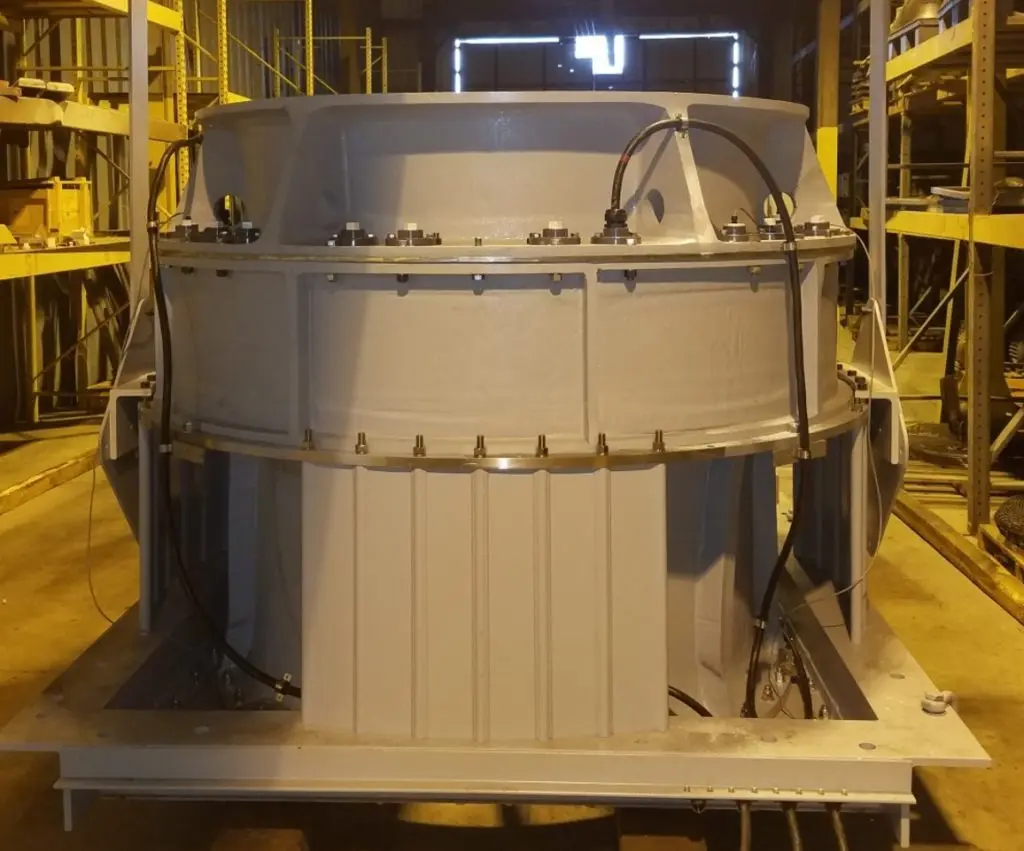 The Alden fish-friendly turbine provides the safe, timely and effective passage of fish downstream and avoids costly fish exclusion structures and other expensive measures such as daily or periodic turbine shutdowns.4 The Alden turbine's unique advantages over existing technologies are the substantial benefits to fish survival versus conventional and minimal gap runner Kaplan designs, Francis runners and other turbine technologies.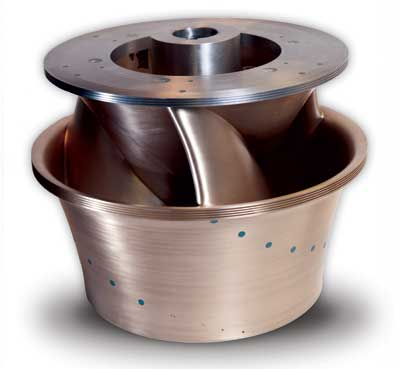 Emrgy has developed a distributed hydropower system that can be rapidly deployed in existing water conveyance infrastructure to create distributed energy arrays using vertical-axis hydrokinetic turbines that harness the energy of moving water through low-impact and low-cost energy systems.5 Emrgy's solutions require minimal to no construction or modifications to existing infrastructure, can be deployed within 90 days and can leverage existing power conversion. The control technology can tie into existing distribution grids the same as solar.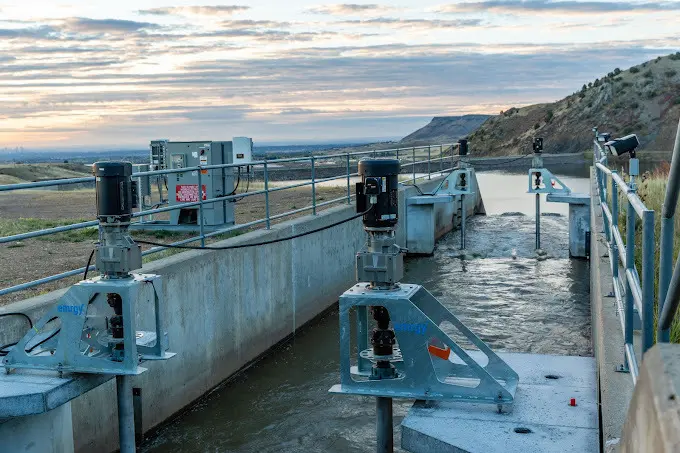 NuSTREEM manufactures modular and intelligent Kaplan turbines for low-head (8 ft to 40 ft) small hydropower applications.6 NuSTREEM's technology eliminates the need for a dam, offers a decentralized generation capability and the ability to harvest energy from existing hydropower-intensive systems, and reduces environmental effects, all with a low setup and procurement cost.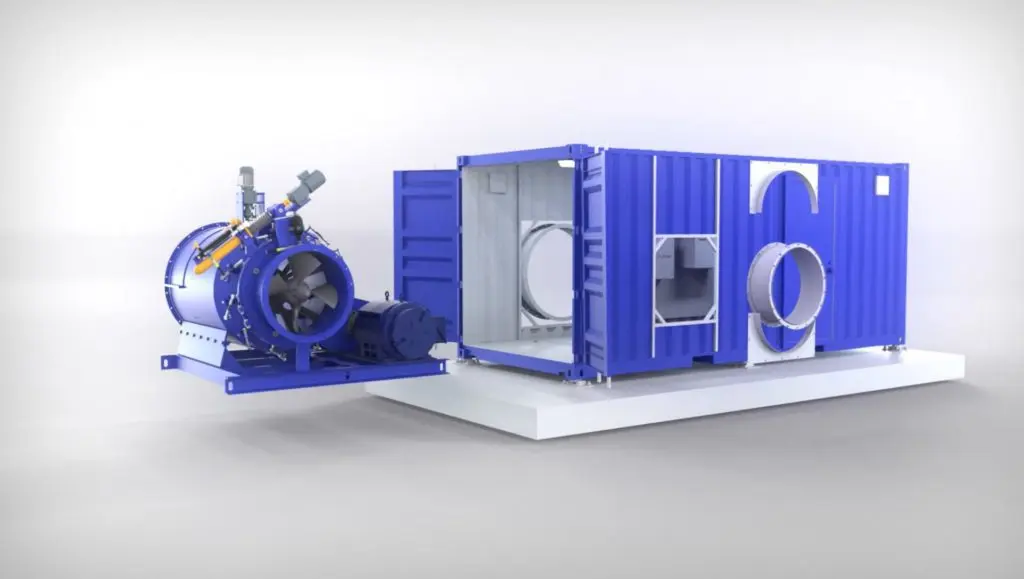 Question 2: How challenging was it to develop your technology, why is the industry not encouraging innovative technology implementation, and what can government and industry do better to help?
According to most of the technology developers, the hydropower industry is not encouraging innovative technology implementation because of the fear of investment risk. The industry does not desire to challenge the status quo, even when new technologies present more effective, affordable and adaptable solutions. Hydropower owners will not make decisions without agency acceptance. For technologies to achieve agency acceptance, a significant monetary investment must be made to prove successful results. Even though it could be more profitable for them in the long run, project owners do not want to make this initial investment. For risks to be worthwhile, the rate of return must be significantly greater than those risks. In Sadlon's words, "Possibly our industry is seemingly slow to invest in innovation due to influences either proving the economic equation is hard to achieve or the risks are too great to overcome." The more hesitant that industry and government are to invest in new innovations, the less likely innovators will be to put their time and effort into making necessary advancements.
Even when innovators have an abundance of data to indicate a high likelihood of success for their technology, they often do not have sufficient funding to implement the new technology for demonstrations and have little assurance that regulators will seriously consider the technology for permanent installation if proven successful. Most of the interviewees agreed the main way that the hydropower industry can aid innovators is by offering them more funding and innovator incentives. They stated solutions such as providing incentives for unique generation platforms, funding up to 100% of project costs for demonstrations and project deployments, funding ATS with forgivable loans, and receiving government support of reference installations. It would be especially helpful if more opportunities were offered to smaller hydropower companies, as it is harder for these companies to gain large innovation investments. If the hydropower industry offers more opportunities for long-term renewable energy innovations to occur, these technological innovations will lead to larger benefits and successful results in the future.
Conclusion
In this article, the authors explored challenges in implementing innovative technologies to help the hydropower industry. Large hydropower companies are often reluctant to adopt these newer technologies, citing that the technologies are untested and unproven and could be risky. Small hydropower companies do not have sufficient funds to perform robust prototype tests of their technologies prior to implementation in the field. The U.S. government and large companies should help these small hydropower innovators financially and provide them a common platform to demonstrate their technologies, therefore encouraging innovators to continually focus on developing innovative hydropower technologies and encouraging those that regulate them to be open to new ideas and solutions.
Recommendations
The world continues to move forward and embrace faster, newer and more improved technologies. Innovation does not always mean replacing current technologies completely. Sometimes innovation simply means improving upon and adding to the technologies already in place. It is important that innovative ideas are marketed as being helpful and important rather than risky. While the original venture into innovation may require a large investment of money and time, this initial investment could eventually lead to larger benefits and successful results. The companies that are willing to take risks and embrace innovation will be the first ones to reap the rewards.
The government and its programs, such as the Department of Energy, are helping innovators by providing them some initial funding and/or in-kind technical support to develop and laboratory test these small hydropower technologies. Apart from funding support, DOE is contemplating the idea of establishing testing facilities for new technology, prototype testing and validation for implementation. Additionally, the hydropower industry could allocate budgets for implementing new and innovative technologies rather than just continuing to "play it safe" by using old technologies. To promote the importance of innovation, innovators themselves need to be given more of a platform to display their ideas and vouch for the importance of their success. Innovators should be taken seriously as vital additions to the hydropower community, as their ideas will allow companies to grow and succeed.
Acknowledgments
The work described in this article was supported by Mesa Associates, Inc. The authors would like to acknowledge and express their appreciation to the technology developers for their participation and feedback, and for providing the photos in this article (Steve Dearden, Paul Roos, Tom Cuthbert, Andy Sadlon and Gregory Allen) and to NHA Waterpower Innovation Council leadership (Suzanne Biddle, Marla Barnes, Steve Wenke and Anthony Laurita) for their help and support with the workshops related to this article.
Dr. Boualem Hadjerioua is Director of Integrated Water Resource Management, Madison Bowling is an Administrative Assistant, and Dr. Dol Raj Chalise is a Project Manager at Mesa Associates, Inc.
Notes
1U.S. Department of Energy, 2022, https://www.energy.gov/oe/articles/doe-launches-new-initiative-president-bidens-bipartisan-infrastructure-law-modernize
2Whooshh Innovations, https://www.whooshh.com/
3Amjet Turbine Systems, LLC (ATS), http://www.amjethydro.com/
4Alden Research Laboratory, http://www.verdantas.com/alden
5Emrgy, https://emrgy.com/
6NuSTREEM, https://nustreem.com/
Originally published by Hydro Review