Whether the goal of one million electric cars in Germany by 2020 can be reached is currently being widely discussed.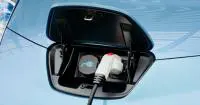 The complexity of the situation is illustrated by the results of a study by the Fraunhofer Institute for Systems and Innovation Research ISI "Market launch scenarios for electric vehicles", commissioned by the German National Platform for Electric Mobility (NPE) and the German Academy of Science and Engineering (acatech). The market launch of electric cars depends, among other things, on how external factors of influence develop such as the price of crude oil or electricity. Besides these cost developments, the range of vehicles offered and the degree of acceptance of this new type of mobility will also be decisive. Under optimistic assumptions, the joint goal of the German government and the German National Platform for Electric Mobility of one million electric cars by 2020 can be reached without monetary measures. And even under less optimistic framework conditions, it should be possible to get 150,000 to 200,000 electric cars on Germany's roads by 2020.
The successful market launch of electric cars will basically be determined by how economical they are compared to conventional vehicles. For electric cars to be more economical than conventional ones, they have to be driven a lot so that their lower operating and maintenance costs amortize their higher purchase cost. At low annual mileages, gasoline-fuelled internal combustion engines will continue to dominate the market in the future as will diesel engines at very high annual mileages. In-between, the decision depends heavily on whether sufficient electric driving shares can be realized based on driving behavior. Electric cars make the most economic sense with relatively uniform daily driving cycles and sufficient annual mileage.
In the private sector, full-time workers living in rural areas and small to medium-sized towns or the suburbs of larger cities are the best match in this regard. These make up about one third of all private car owners. Drivers with garages or private parking spaces, who account for approx. 60 percent of private car owners, are even more attractive than on-street parkers from an economic viewpoint, because of the low charging infrastructure costs – charging can be done over night at home rather than having to rely on public infrastructure.
Purely commercial fleets, which account for about 30 percent of the market for new cars, also have a significant economic potential. The reasons are found in their driving profiles which often feature predictable routes, the specific economic framework conditions such as the elimination of VAT with its positive impact, especially at the higher purchase prices of electric vehicles, and the high relevance of economic efficiency in car purchasing decisions.
The potential of company cars has to be subjected to careful scrutiny. These make up a high share of new car sales, especially in the executive car segment. In the past, the main reason for the lack of attractiveness of electric cars was the necessity to pay tax on the listed vehicle price. Even though this drawback has been removed by a change in the law, the driving profiles in this sector are often characterized by irregular daily trips. This leads to low shares of electrical driving and thus smaller economic potentials. However, further analyses are necessary of this car segment.
For Professor Martin Wietschel it is clear that: "The focus should be on the commercial sector when considering possible options for supporting the market introduction of electric vehicles. Because commercial vehicles frequently end up on the market for private cars, this segment represents an important doorway to the wider diffusion of electric cars. Different policy measures such as the introduction of special tax depreciation options could accelerate the market start-up here".
If the market launch is differentiated by the various electrical drive systems, the study concludes that vehicles with range extenders and plug-in hybrids with an additional conventional engine could achieve larger market shares than battery-electric cars in the near future (approx. three quarters). The drivers for whom these vehicles make the most economic sense usually have electrical driving shares of more than 80 percent.
According to the study, there are still significant uncertainties concerning the assumptions about the willingness to pay more for an electric car than for a conventional one, as well as the readiness to switch to electrically-powered cars in spite of the still limited range of available models. Both have a strong influence on the market launch. The limited choice will be offset to some extent in the coming months, as German car manufacturers have announced the launch of a wider variety of models.
The study can be downloaded at www.isi.fraunhofer.de/isi-de/e/projekte/npetco_316741_plp.php.
The Fraunhofer Institute for Systems and Innovation Research ISI analyzes the origins and impacts of innovations. We research the short- and long-term developments of innovation processes and the impacts of new technologies and services on society. On this basis, we are able to provide our clients from industry, politics and science with recommendations for action and perspectives for key decisions. Our expertise is founded on our scientific competence as well as an interdisciplinary and systemic research approach.