Siemens Water Technologies To Supply System For Treating Flue Gas Desulfurization Scrubber Wastewater At Reliant Energy's Cheswick Power Station
Warrendale, PA (Vocus) May 7, 2007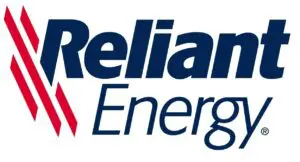 Reliant Energy has selected a consortium of Siemens Water Technologies and JNE Consulting to provide a system that will treat wastewater from a Flue Gas Desulfurization (FGD) scrubber being constructed at Reliant Energy's Cheswick Power Station in Springdale, Pa., U.S.A. The system will remove suspended solids, heavy metals and organics from the scrubber waste stream so that the water can be safely discharged. The project is scheduled to begin operation during the second half of 2009.
Scrubbers are used in U.S. power plants to meet emissions standards set by the U.S. Environmental Protection Agency (EPA). New regulatory programs call for further reduction of sulfur dioxide (SO2) emissions from coal-burning power plants. Flue gas systems frequently use limestone-forced-oxidation (LSFO) scrubbers to convert SO2 in the flue gas to gypsum, which can be sold to wallboard manufacturers, thus turning a waste stream into a usable resource.
The proper design of wastewater treatment systems and the selection of construction materials are critical. Both of these key design areas can have a major impact on the treatment plant's operation and reliability. Siemens Water Technologies will provide the new physical/chemical wastewater treatment system on a design-build basis, which is a faster, more cost-effective delivery method that saves, on average, more than 5 percent on cost, more than 10 percent on construction time and about 30 percent on overall project delivery. The solution will include storage tanks, reaction tanks, chemical feed systems, a clarifier, gravity sand filters and filter presses. An equalization tank receives the waste stream and equalizes the flow to eliminate spikes in flow rates and concentration. Next, two reaction tanks in series continue the treatment process to de-saturate the wastewater, reduce heavy metals and some organics, and prepare the wastewater for clarification. The treated wastewater then enters the clarifiers, where suspended solids are settled. Solids from the clarifier are dewatered in the filter presses. The remaining treated water is sent to a gravity sand filter for final treatment prior to discharge.
The Cheswick Generating Station is a single-unit, coal-fired generation station located on a 332,000-sq. meter (82-acre) site in the borough of Springdale, approximately 29 km (18 miles) northeast of Pittsburgh. Cheswick, which began commercial operation in 1970, operates as a base load facility and has a net demonstrated capacity of 580 megawatts.
This is Siemens Water Technologies' sixth complete physical/chemical FGD wastewater treatment project at U.S. power plants. FGD scrubbers have also been installed on power plants in Europe and China.
JNE is the construction contractor for the construction and installation of the Siemens wastewater treatment system.
Siemens Water Technologies delivers cost-effective, reliable water and wastewater treatment systems and services to municipal, industrial, commercial and institutional customers worldwide. The division "Water Technologies" is part of Siemens' Industrial Solutions and Services Group (I&S) which is a system and solution provider for industrial and infrastructure facilities and global service provider for the plant and projects business covering planning, installation, operation and the entire life cycle. In fiscal 2006 (to September 30), I&S employed a total of 36,200 people worldwide and achieved total sales of EUR 8.819 billion.
More information and downloads under: http://www.siemens.com/water
###
©Copyright 1997-
, Vocus PRW Holdings, LLC.
Vocus, PRWeb, and Publicity Wire are trademarks or registered trademarks of Vocus, Inc. or Vocus PRW Holdings, LLC.