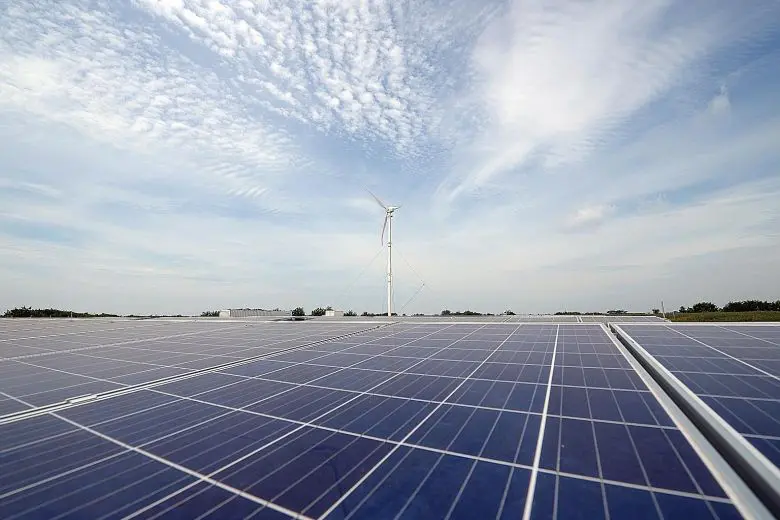 Singapore:
Pursuing sustainable practices is a "matter of survival, and of stewardship", and business should be leading the way, said Finance Minister Heng Swee Keat last night.
Mr Heng told the Singapore Apex Corporate Sustainability Awards at the Parkroyal on Pickering that even as "climate change poses a real threat for small island states like Singapore", sustainability is also a matter of survival for businesses. "Studies show that sound sustainability standards lower a company's cost of capital, and result in better operational performance. Investor demands and customer expectations are increasingly favouring sustainable businesses," Mr Heng said.
He added: "Sustainability is also about what we leave behind after our time. We have a duty of stewardship to future generations… Businesses, too, have a duty of stewardship – to their shareholders, their employees, their customers and their community."
Mr Heng said Singapore can build upon its strengths, such as in the urban solutions space, to make a meaningful contribution to global efforts towards sustainable development.
He cited the new Changi Airport Terminal 4, which is part of the Changi Airport Group's Living Lab programme. The programme allows the firm to collaborate with companies to test new solutions, such as automation and robotics as well as smart infrastructure management, in a live airport environment.
Mr Heng urged businesses here to take up more of such initiatives, which could see "many exciting solutions" emerge.
The Government, for its part, is also committed to the cause of sustainability.
Mr Heng noted that the Government can contribute by aggregating demand for clean energy. It can also facilitate testing and innovation, he said, pointing to the Renewable Energy Integration Demonstrator – Singapore project, the largest hybrid microgrid test and research platform in South-east Asia.
In addition, Singapore can set the right policy conditions, Mr Heng said. It has ratified the Paris Agreement, with plans to implement a carbon tax on the emission of greenhouse gases.
Awards were conferred on 10 organisations for their performance and innovation in corporate sustainability. The awards, organised by Global Compact Network Singapore, aim to recognise organisations that have demonstrated excellence in sustainability, and to highlight standards for those aspiring to better their sustainability practices.
Neutrinos Engineering, New Resources Technology and Winnow were winners for clean technology in the small and medium-sized enterprise (SME) category, while AkzoNobel bagged the same title in the multinational corporation segment.
In the area of sustainable business, Armor Asia Imaging Supplies, Ricoh Asia Pacific and Sindicatum Renewable Energy Company were the SME winners, while Frasers Centrepoint, Olam International and Sembcorp Marine took home the award in the multinationals category.