Chinese manufacturer MingYang Smart Energy has unveiled a 264-meter tall, 16-megawatt capacity offshore wind turbine.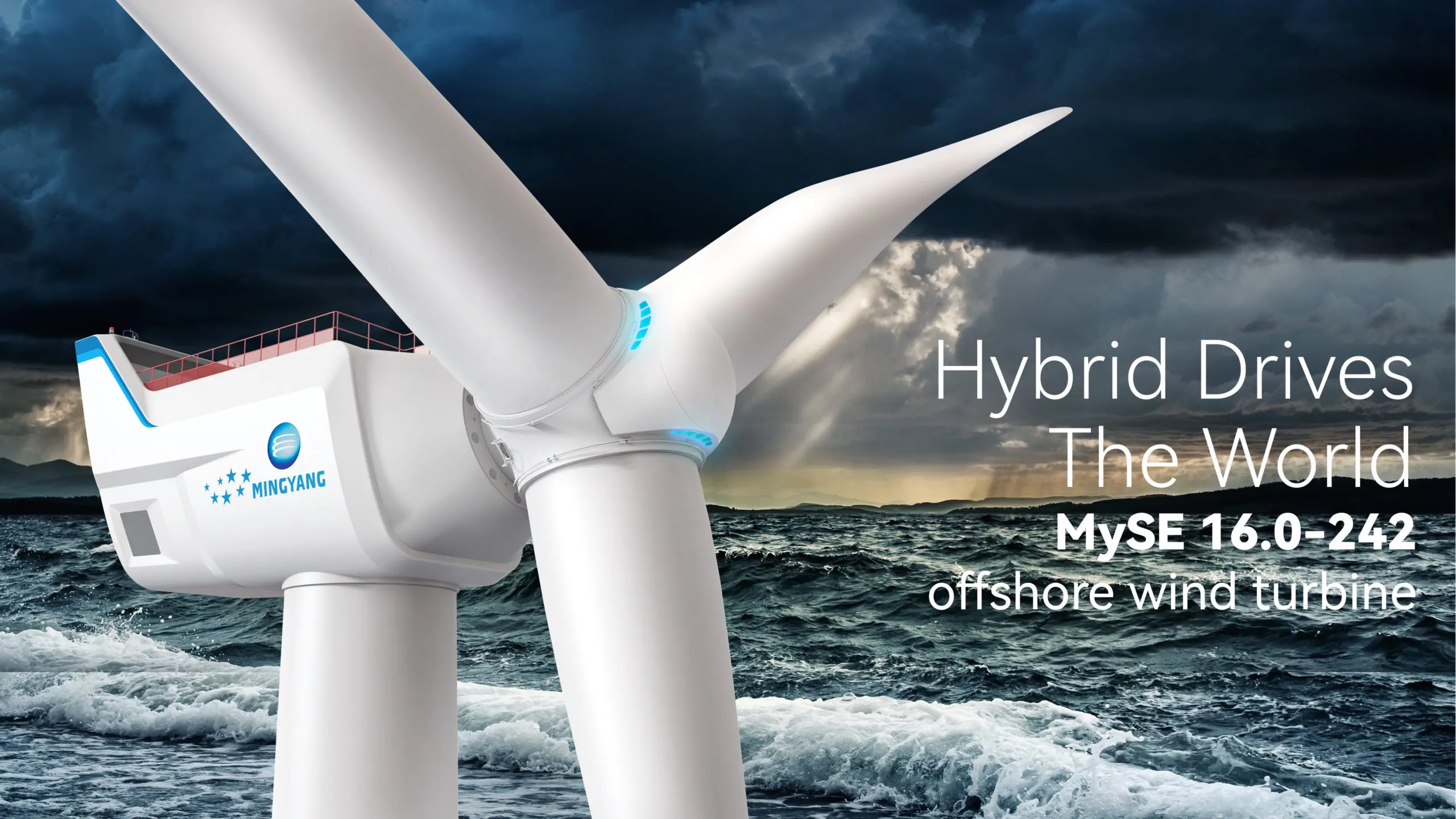 The MySE 16.0-242 becomes the world's largest hybrid drive wind turbine with a 242-meter diameter rotor, 118-meter long blades, and 4,600 m2 swept area. The model is capable of generating 80,000 MWh of electricity every year, enough to power more than 20,000 households.
"In response to demand for anti-typhoon wind turbines in coastal Guangdong, MingYang systematically develops high-quality products by collaborating with global supply chain partners and integrating cutting-edge technologies from industries such as aerospace, materials, and big data," said Qiying Zhang, president and CTO of Ming Yang Smart Energy. "Over the years, we have gained over 10GW cumulative track record and iteration experience with Hybrid-Drive technology. These enable us to have a rapid learning curve in product R&D and position us well to become an offshore wind leader."
The MySE 16.0-242 produces 45% more energy than the company's previous turbine model and can eliminate more than 1.6 million tonnes of CO2 emissions over the course of its 25-year lifespan when compared to coal-fired power generation.
MySE 16.0-242 is scheduled for commercial production in the first half of 2024.