MSW to Electricity – Bistrita
Technology – ENCORE advanced pyrolysis technology
Development – Glorin Group
The area used – 0.2 ha
1 module
Start-up year – 2013
Details
| | |
| --- | --- |
| Capacity, ton per year | 8,400 |
| Electricity production | 1 MW |
| Location | Bistrita, Romania |
| Status | In operation |
Project Gallery – MSW to Electricity – Bistrita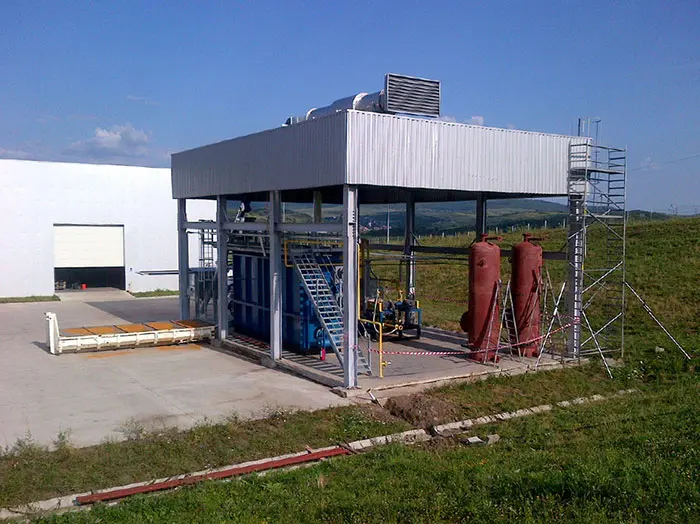 Proven Expertise in alternative energy Development and Construction
Work With Us
We know how to get energy from the sun, air and waste. Let's build a better future for everyone, together!
Our Advanced Pyrolysis Plants
Municipal solid waste to electricity. This advanced pyrolysis plant turns 8,000 tons of waste (per year) into 1 MW of electricity.
Cow Manure to Electricity – Chino, CA, USA. ENCORE advanced pyrolysis technology. Capacity 12,000 ton per year, Electricity output – 0.8 MW.
Coal to Synfuel Advanced Pyrolysis Plant. Turns 16,000 ton of coal (per year) into 4,128,000 litres of synfuel.