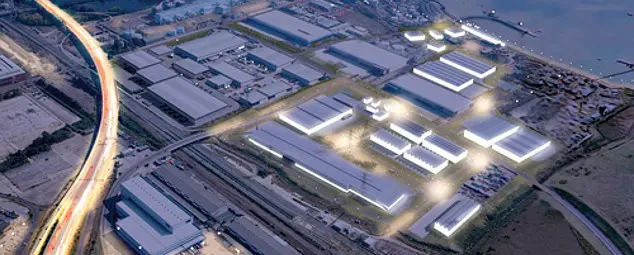 The London Sustainable Industries Park, which includes the capital's first organic waste recycling facility, is to receive £30 million of investment under a plan outlined by the Mayor of London, Boris Johnson.
According to Johnson the investment will support his aim of creating over 1200 jobs at the site in Dagenham, which is located on land owned by the Mayor's office.
The new investment includes a £21 million anaerobic digestion organic waste recycling facility to be built and run by the TEG Group.
It is one of the first sign-ups to what is London's first business park for the growing number of low carbon industries.
The Mayor added that he has also committed £10.3 million for a works programme which is transforming a disused brownfield site into a thriving new business quarter to attract up to 750 jobs and 500 construction jobs.
The London Sustainable Industries Park has been designed to create a cluster of environmentally focused enterprises such as low-carbon energy from waste plants, innovative waste facilities and other CleanTech infrastructure such as recycling, renewable energy, wind power, solar power, biomass.
It is hoped that the site, which is already occupied by Closed Loop Recycling and will be joined by the TEG Group and other potential occupiers, will become the largest of its kind in the UK.
Finance & jobs
The TEG Group waste plant has been part-funded by Foresight Environmental Fund, part of the Mayor's London Green Fund, which aims to provide financing for low carbon infrastructure across London. It is also supported by the London Waste and Recycling Board.
Once complete is expected that the facility will divert over 49,000 tonnes of food waste from landfill each year creating renewable heating and power for use on the site.
Mick Fishwick, CEO of The TEG Group commented: "This is our first major plant in the South East and the first anaerobic digestion development facility to be created within the M25."
The Mayor Boris Johnson added: "This exciting new project is set to bring hundreds of much needed new jobs into Dagenham, an area that has suffered from a decline in traditional industries."
I am investing more than £10 million into this site owned by City Hall to create a vibrant new destination for innovative businesses. Low carbon industries represent a growth market, which will support a new generation of jobs for Londoners but also bring cleaner, energy efficient businesses that contribute to a better quality of life," he added.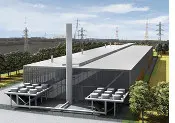 The first phase of infrastructure works at the London Sustainable Industries Park will provide the amenities to support businesses locating to the site.
A £4.5m contract has been awarded to VolkerFitzpatrick to install roads, footpaths and cycle ways, utilities, drainage and landscaping. This is expected to complete in February 2013.
Waste gasification
The Mayor also revealed that the GLA is in talks with another major potential occupier to build one of the largest industrial gasification plants in the UK on the park.
The proposed facility would process municipal and industrial waste to produce energy from waste which the Mayor claimed would have an overall carbon-negative footprint.
The plans for the plant would potentially see an 18,400 square metre building on an 8.3 acre site, with construction planned to begin in January 2013.
The London Sustainable Industries Park has been developed in collaboration with Barking and Dagenham council.
Read More
Recycling & Waste to Energy Gasification Plans Approved in Walsall, UK
A 300,000 tonne per year waste to energy facility that will use gasification technology to process residual waste in the UK's West Midlands has been awarded planning permission by Walsall Council.
Covanta Waste to Energy Plant in Florida Verified to Sell Voluntary Carbon Offsets
Carbon offset credits generated by Covanta's 46.5 MW Hillsborough County Resource Recovery Facility have been verified for purchase on the voluntary market.
VIDEO: Micro Anaerobic Digestion Biogas Unit Wins U.S. Defense Award
UK based small scale biogas technology specialist, SEaB Energy, has been selected as one of the Winners in the 2013 Defense Energy Technology Challenge.