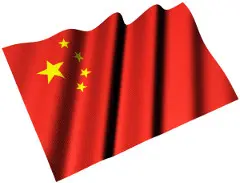 China's waste to energy industry is expected to see an increased growth rate over the next five years, doubling its market share by 2018, according to a new market report by analysts, TechSci Research.
The report found that the number of waste to energy plant installations in China is already growing at a fast pace and is expected to continue this momentum in the next five years.
China Waste-to-Energy Plants Market Forecast & Opportunities, 2018, claimed that the waste to energy industry in China will see a compound annual growth rate of some 18% between 2013 and 2018.
The analysts added that the thermal treatment waste to energy plants will continue to dominant the segment.
However, the report also noted that the development of biological waste to energy plants, such as those using anaerobic digestion, will also be significant.
According to the analysts, the Chinese government is beginning to take more significant steps to combat the negative effects of landfilling, including the installation of more than 100 waste to energy plants in their twelfth five-year plan, ending by 2015.
"As China is the biggest manufacturing hub," noted Karan Chechi, research director with TechSci Research. "It leads to enormous demand for energy."
According to Chechi this growing demand for energy is leading to a rising number of waste to energy installations in the country.
"Additionally, Chinese government's supportive investment schemes such as Build-Operate-Transfer (BOT) and Build–Operate-Own (BOO) are all set to flourish," he added.
Read More
Subsidy for 1500 TPD Waste to Energy Plant Extension in China
China Everbright International has secured a RMB30 million subsidy for the 1500 tonne per day Phase III of its Suzhou Waste to Energy project.
Fuelling the Asian Dragon: WtE challenges in China
Today more than 100 waste to energy plants operate in China. However, approximately 400 new facilities are planned over the next decade. Michael Nelles and Thomas Dorn explain why this will require adaptation of new technology and suitable pre-treatment.
Waste to Energy in China
Waste to energy is proving to be an unstoppable technology, as its growth in China shows us. Here, we look at the extent of this growth plus the environmental issues concerned. By Nickolas Themelis and Zhixiao Zhang