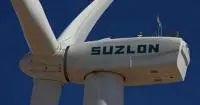 Edinburgh / Pune: Suzlon Group's UK subsidiary, REpower UK, has signed four new turbine contracts adding to an already strong pipeline of onshore orders in the UK in 2013. The company's UK operation will be supplying turbines for new wind farms at Clashindarroch in Aberdeenshire, Scotland, Eye Airfield in Suffolk in the South East of England, Hampole in Yorkshire and finally Westnewton located in Cumbria.
Andreas Nauen, CEO – Repower Systems SE, commented: "I am delighted to announce the closure of four new UK contracts which demonstrate the reliability and technical excellence of our turbines across the product portfolio. We are particularly delighted to continue our working partnerships with Vattenfall, Broadview Energy and Temporis Capital, as well as signing our first contract with Good Energy with whom we look forward to working with in 2013 and beyond."
The Clashindarroch Wind Farm, developed by Vattenfall, is situated in the Clashindarroch Forest near Huntly, Aberdeenshire, and will consist of 18 of REpower's MM82 turbines. With a total installed capacity of 37 MW, the wind farm will provide enough electricity for approximately 19,580 homes per-annum.
Construction of the windfarm has already commenced and is due for completion by March 2015.
Eye Airfield Wind Farm, developed by the Ventus funds and managed by Temporis Capital, will consist of two REpower 3.4M104 turbines with a total capacity of 6.8 MW, enough to power approximately 3,600 homes. The 3.4M104 is currently the most powerful onshore wind turbine in the UK and Eye represents REpower's fourth UK order for the turbine since the first installation at Blyth harbour last year.
Construction at Eye is due to start in November, 2013 and will be completed in April, 2014.
Hampole Wind Farm, developed by Good Energy, will consist of four MM92 turbines, and represents the first turbine contract to be signed between the two companies.
The site will have a total capacity of 8.2 MW and is expected to generate nearly 20,000 MWh a year, enough to power over 4,800 homes. Construction at Hampole has started, and the turbines will arrive in January, 2014 and the site is scheduled for completion by July, 2014.
Finally the Westnewton Wind Farm, developed by Broadview Energy, is located in Cumbria between the villages of Aspatria and Westnewton and will consist of three MM82 turbines. With a total capacity of 6.15 MW, the turbines will generate enough Suzlon Energy Limited One Earth, Hadapsar, Pune – 411 028, India Registered Office "Suzlon", 5, Shrimali Society, Navrangpura, Ahmedabad – 380 009, India electricity to power approximately 3,250 homes. Broadview and REpower continue to build a strong working relationship. Previously, Broadview bought five MM92 and four MM92 turbines for their Seamer and Low Spinney Wind Farms respectively.
Work at the Westnewton Wind Farm is due to commence this winter and will be completed by March, 2014.
—
About REpower:
REpower Systems SE, a wholly owned subsidiary within the Suzlon Group, is one of the world's leading manufacturers of onshore and offshore wind turbines. The international mechanical engineering company develops, produces and markets wind turbines for almost any location – with rated outputs of 1.8 MW to 6.15 MW and rotor diameters of 82 metres to 126 metres. Furthermore, the company offers its customers project specific solutions in the areas of turnkey, service and maintenance, transport and installation, as well as foundation planning and construction. The profitable and reliable systems are designed at the REpower TechCenter in Osterrönfeld and manufactured at its plants in Husum (North Friesland), Trampe (Brandenburg) and Bremerhaven as well as Portugal, India and China. With more than 3,300 employees worldwide the company headquartered in Hamburg can make use of the experience gained from the manufacture and installation of over 4,900 wind turbines around the world. REpower is represented by distribution partners, subsidiaries and participations in European markets such as France, Belgium, the UK, Italy, Portugal, Sweden, Poland and Spain as well as on a global level in the USA, China, Australia and Canada.
About Suzlon Group: 
The Suzlon Group is ranked as the world's fifth largest* wind turbine supplier, in terms of cumulative installed capacity and marketshare, at the end of 2012. The company's global spread extends across Asia, Australia, Europe, Africa and North and South America with over 22,500 MW of wind energy capacity installed, operations across over 30 countries and a workforce of over 11,000. The Group offers one of the most comprehensive product portfolios – ranging from sub-megawatt onshore turbines at 600 Kilowatts (KW), to the world's largest commercially-available offshore turbine at 6.15 MW – with a vertically integrated, low-cost, manufacturing base. The Group – headquartered at Suzlon One Earth in Pune, India – comprises Suzlon Energy Limited and its subsidiaries, including REpower Systems SE. Visit us at www.suzlon.com
Source: *BTM Consult ApS – A part of Navigant Consulting – World Market Update 2012.
About Good Energy
Good Energy Group plc is listed on the AIM market of the London Stock Exchange. For more information please visit:www.goodenergygroup.co.uk. Good Energy is a licensed electricity supplier, it ensures that all their electricity is 100% matched with electricity sourced from renewable energy, backed by Renewable Energy Guarantee of Origin certificates (REGOs) over the course of 12 months. To compare the fuel mix of other suppliers please visit:www.electricityinfo.org/suppliers.php. Good Energy has over 32,000 renewable electricity customers and over 8,500 gas customers. Good Energy works with a community of over 46,000 small and medium scale renewable electricity generators. Good Energy is the owner of Delabole Wind Farm, the UK's first commercial wind farm. It has targeted the development of 110MW of capacity of new renewable electricity generation assets by 2016.