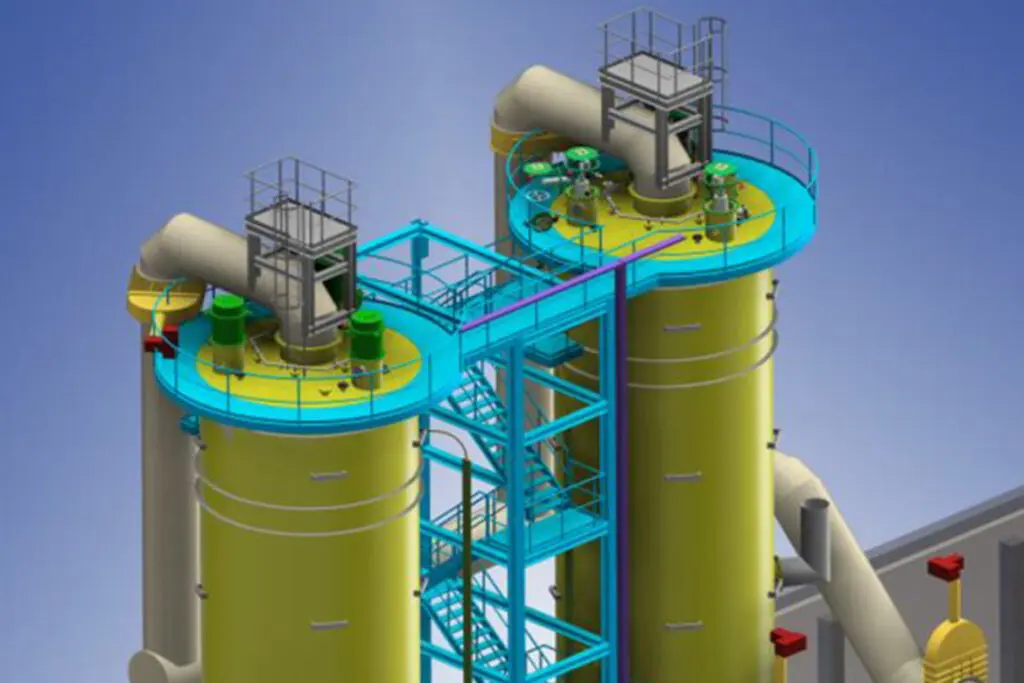 ArcelorMittal Asturias owns a Coke Plant in Asturias which was cold idled and was revamped and put back in operation. The existing facility used to work with 3 ETP's which were not possible to reuse due to their bad condition. The ENVIROTHERM Electrostatic Tar Precipitator (ETP) was chosen as the best available technology to remove the tar content from coke oven gas with 99.95 % efficiency.
Client: ArcelorMittal Asturias
Location: Gijón, Spain
Order entry date: 12.06.2017
Completion: June 2018
Type of Contract: Turnkey, Fixed Price
Type of Filter: 2 x Tar ESP type 241 / 5500 / SW250
Scope of supply
Design, fabrication and supply of the filter and high-voltage control system as well as erection and commissioning supervision.
Process conditions
Gas Flow (actual): 60.000 m³/h
Temperature: 22 °C
Inlet Dust Burden: 20 g/m³ (STP, dry)
Dust to be collected: Tar
Guaranteed Emissions: ≤ 10 mg/m³ (STP, dry)
Length of honeycomb bundle: 5500 mm
Number of honeycombs: 2 x 241