DETROIT —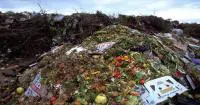 Green Energy Renewable Solutions, Inc. (OTCQB: EWRL) ("Green Energy") announced today that the United States Bankruptcy Court for the Eastern District of Michigan has confirmed the Company as the sole bidder to acquire the Davison Landfill assets of Richfield Equities, LLC, a privately-owned waste management company.
Richfield Equities, LLC voluntarily filed for bankruptcy protection under Chapter 11 on September 18, 2012. The Bankruptcy Court converted the Richfield case to Chapter 7 under the U.S. Bankruptcy Code in February, 2013, and appointed a Trustee to administer the liquidation of Richfield's assets, which include the Davison Landfill. Green Energy, acting as a stalking horse bidder, entered into an asset purchase agreement to acquire the Davison Landfill assets on April 29, 2013 for $1,400,000. No other bidders emerged, clearing the way for the sale to Green Energy, which is expected to close on July 1, 2013.
The Davison Landfill, situated in Davison, Michigan, approximately ten miles southeast of Flint, Michigan (Genesee County) is the state's second largest landfill, as defined by available airspace. With nearly 400 acres and 28 million cubic yards of available airspace, the Davison Landfill offers a useful life expectancy in excess of 35 years at current projected disposal levels. It represents one of the only two independently owned MSW (Municipal Solid Waste) permitted landfills within its geographic market and is substantially closer to the population centers and to Canadian hauling routes. Green Energy is currently in discussions with various local waste collection operations and operations domiciled in Canada to accept waste at the Davison Landfill and intends to accept Canadian generated waste going forward.
Joseph Durant, Chief Executive Officer of Green Energy, stated, "The acceptance of our bid for the Davidson Landfill by the U.S. Bankruptcy Court is a major development for our company. We have secured our bid with funds placed in escrow, our financing is in place, and we are ready to move forward on this project immediately after the purchase is closed. Our merger with Cirque Energy has expanded our management team and capabilities, which positions the Company to commence landfill operations within a very short time-frame. This first project in our new and expanded pipeline of development programs is a perfect fit with our Company's mission of finding waste streams, securing them, and maximizing their value."
Roger Silverthorn, Chief Financial Officer of Green Energy added, "We are very excited by the potential scope of the Davidson Landfill project. Our plans include recycling and waste diversion which will dramatically reduce the MSW volume entering the landfill, generate revenue from the sale of high value recyclable waste, and extend its useable life by an estimated 20-25 years. We expect this project to have a positive financial impact on our company and a postive environmental impact on the region."
Green Energy announced on May 16, 2013 that it has merged with Cirque Energy II, LLC, ("Cirque Energy" or "Cirque") a privately-owned renewable energy development company based in Michigan. Cirque Energy, based in Ithaca, Michigan, has specific expertise and extensive experience in the development, design, financing, construction, and operation of materials handling operations, renewable energy and traditional distributed generation power projects. Green Energy intends to change its name to Cirque Energy, Inc. and intends to apply for a new trading symbol. The company will continue to trade under its present symbol, EWRL, until a new trading symbol is assigned.
About Cirque Energy, Inc.
Cirque Energy, Inc. is a renewable energy development company based in Michigan, whose team has strong experience in development, design, financing, construction, and operations of renewable energy facilities. Cirque develops, builds, and operates small to midsize renewable energy power plants utilizing gasification technology, providing new base-load energy demands with sustainable energy solutions. Cirque Energy is also a developer and operator of municipal solid waste and construction and demolition waste processing and recycling facilities. The Company operates with long-term supply agreements to process waste materials into valuable recyclables and reduce waste volume going into landfills by up to 85%. Cirque's focus includes working with industrial clients, schools, hospitals, and universities to develop solutions to provide long-term predictable costs of energy, while maximizing energy efficiency through the use of combined heat and power (CHP) systems. For more information about Cirque Energy please visit http://www.cirque-energy.com
Source: Fort Mill Times