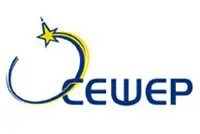 The Confederation of European Waste-to-Energy Plants (CEWEP) has submitted its response to the European Commission's consultation on waste targets.
The organisation has previously welcomed the Commission's review of the waste targets and said that it believes that the EU decision makers should use this opportunity to divert more waste from landfills.
According to CEWEP a ban on the landfilling of recyclable and combustible waste would put positive pressure on national authorities and will unleash the potential of waste as a resource, as well as providing the legal certainty needed for future investments in the necessary recycling and energy recovery infrastructure.
While material recycling enables the EU to become more self-sufficient in raw materials for its production facilities, CEWEP stressed that energy recovery is a complementary option, in line with the waste hierarchy, in order to realise the full potential of the diverted waste.
Energy recovered from waste contributes to the security of energy supply and helps to mitigate climate change, CEWEP said. Both recycling and energy recovery should therefore be central to the EU's energy and resource efficiency strategies.
Residual wastes, which cannot be recycled, should be treated in waste-to-energy plants and turned into local energy, argued CEWEP.
The organisation also noted that thermally treating residual waste sterilises it, and prevents dirty/polluted waste from entering the recycling chain and adversely impacting quality.
The full consultation paper can be downloaded from cewep.eu.
Read More
CEWEP Backs Role for Waste to Energy in €100bn Heat Saving for EU
C EWEP has been joined by a number of industry organisations in calling for a restructuring of Europe's heating and cooling supply.
CEWEP Calls on EU President to Ban Recyclables from Landfill
The Confederation of European Waste-to-Energy Plants (CEWEP), along Plastics Europe, the European Suppliers of Waste to Energy Technology (ESWET) and a number of other influential trade bodies, has called for a ban on landfill in a letter to José Manuel Barroso president of the European Commission.
Waste to Energy Industry Welcomes Consultation on Plastic Waste
The European Commission's recently published Strategy on Plastic Waste in the Environment, which launched a consultation on how to reduce the impact of plastic waste on the environment, has been welcomed by the waste to energy industry.