BBC News, 5 November 2014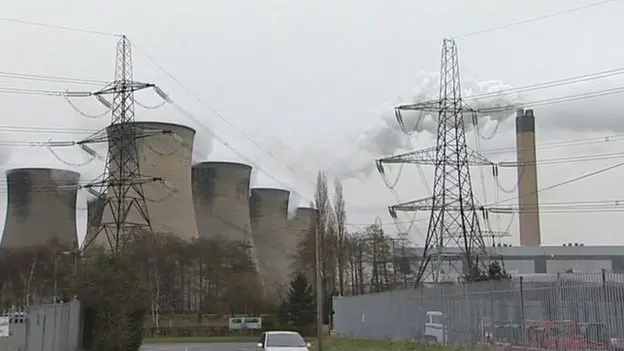 Eggborough Power Station supplies 4% of the UK's electricity
A power station that employs hundreds of people in North Yorkshire has been sold to a European energy company.
Eggborough Power Station, near Selby, will now be run by EPH, subject to European Commission approval.
The coal-fired power station employs 300 full-time staff and supplies 4% of the UK's power.
Earlier this year, bosses at the power station warned that it might have to be shut down after a bid to convert from coal to biomass was blocked.