Forward Features List 2011: Nuclear Energy Insider Industry Insights
(PRWEB) February 9, 2011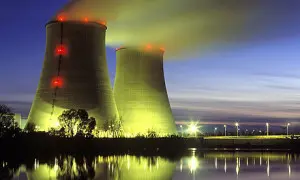 Nuclear Energy Insider Forward Features List (http://www.nuclearenergyinsider.com)
Editor, Katherine Steiner-Dicks: steinercommunications(at)yahoo(dot)co(dot)uk
Tel: +44 (0) 1420 474 278
Mobile: +44 (0) 771 424 4317
UK's Power Path: are there too many question marks and not enough answers?
Published: Thursday 20 January 2011
The UK has 19 reactors generating about 18% of its electricity, and all of these but one will be retired by 2023. Yet the first new-generation plant will only become operational by 2018. Despite improvements in the energy efficiency of electrical devices, the country's 59 GWe peak winter demand could increase by 64% over the next fifty years to reach around 97 GWe by 2060. Although the UK government recently announced its agreement to subsidise the price that nuclear companies get paid for generating electricity, a tangible action plan remains vague. Is the UK nuclear energy market on track to meet future demand?
UK Decommissiong and Site Maintenance in 2011: what are the costs and challenges?
Publish date: Thursday, 27 January 2011
How are nuclear power site managers streamlining their supply chain, increasing efficiency and slashing decommissioning costs in 2011? What will be the major milestones managers will have to accomplish under uncertain economic and political environments in the UK and the US?
To offer your insight and to contribute to this feature, please contact the Editor.
This feature will be tackling just some of the topics to be discussed at the upcoming Nuclear Decommissioning Supply Chain Conference, UK 2011. http://www.nuclearenergyinsider.com/decom
Small Modular Reactors: Could rapid SMR uptake boost nuclear's overall popularity in the renewable space?
Target Publish Date: Thursday, 3 February 2011
We look at the latest timeframes for the development and commercial viability of SMRs and their place in varying utility companies nuclear energy strategies and their overall impact on the nuclear energy market in general.
This feature will be in line with some of the topics our speakers and delegates will cover at the Small Modular Reactor Conference, 2011 in Charlotte, NC, March 2011. To learn more go to: http://www.nuclearenergyinsider.com
Global peace and economy broker: the vital benefits behind nuclear energy MOUs
Target publish date: Thursday, 10 February 2011
The recent signing of an MOU between the US and Russia for the peaceful use of nuclear energy places nuclear energy in the spotlight for successful diplomacy. And with MOU contracts being signed across the world we look at how the peaceful use of nuclear power can not only bring countries together, but the best scientific minds, in developing the safest and most advanced technological and waste management products and procedures.
We also look at the effective O&M strategies that aim to deliver efficiencies, increase output and reduce outage time to improve ROI.
This feature will tackle some of the topics to be discusses at the Nuclear Maintenance and Plant Modernization Conference, Europe 2011, Vienna, Austria, April 2011 http://www.nuclearenergyinsider.com/maintenance
No small feat: a progress report on new build projects around the world
Target Publish date: Thursday 11 February 2011
With a record number of nuclear new build projects having been announced around the world in 2010, we look to see where things have progressed and where they have stumbled and speak to the people behind the next generation of nuclear power plants.
Pump up the volume: what is entailed in developing a time efficient power uprate programme?
Target Publish date Thursday 3 March 2011
What is driving and justifying power uprate programmes in the US? We ask the experts how those managing an uprate programme can execute a successful project across several plants.
This feature will cover some of the topics to be discussed and debated at the Nuclear Power Uprates Conference, USA 2011, Washington DC, USA, June 2011
http://www.nuclearenergyinsider.com/uprate
Procuring perfection: we look at some procurement case studies and manager experiences to see what works and what does not in creating or improving on a nuclear supply chain and procurement system.
Target Publish date: Thursday, 17 March 2011
Procurement on an international scale and to strict regulations and time frames has its challenges. We ask procurement specialists how they can drive efficiencies through a supply chain for effective project execution.
These topics and more will be on the agenda of the panel discussions at the Nuclear Supply Chain Conference, USA 2011,Charlotte, North Carolina, USA, June 2011 http://www.nuclearenergyinsider.com/nsc
MENA: The future energy mix of the MENA region and the part nuclear power will play
Target publish date Thursday 12 May 2011
As the MENA region boosts its intake of renewable energy projects, namely solar power, we look at the prospects for nuclear power projects in line with current MOUs in this region. We also speak to seasoned experts to find out how nuclear reactor developers, utilities and construction companies can identify, control, and mitigate risk factors for time and cost effective projects .
Delegates and speakers alike will be able to tackle such topics and issues in more detail at the MENA Nuclear Construction Conference, 2011, Dubai, UAE, September 2011, http://www.nuclearenergyinsider.com/mena
Supplying Asia: How can expectations be met on both sides?
Target Publish date: Thursday 9 June 2011
Asia has big plans for nuclear power plant construction and has plans to complete in record time. But with increased demand on suppliers how will they best execute procurement plans in this exciting market that could eventually be one of the most important markets to their overall sales revenues?
If your business is targeting Asian projects, these issues and others will be discussed at the Asia Nuclear Supply Chain Conference, Hong Kong, September 2011 http://www.nuclearenergyinsider.com/asia
Edited by Tony Jack
Marketing Co-Ordinator
Nuclear Energy Insider
###
©Copyright 1997-
, Vocus PRW Holdings, LLC.
Vocus, PRWeb, and Publicity Wire are trademarks or registered trademarks of Vocus, Inc. or Vocus PRW Holdings, LLC.