Waste to Energy International (WTEI) take participation in tender for construction new sludge burning plant on 19th sludge place of GUP «Mosvodocanal».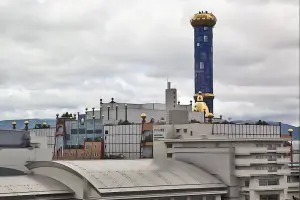 With capacity of 105,000 tons of incinerated sludge per year and investment value about 200 million EUR this will be the greatest plant in Russia and one of the biggest in Europe.
This project is a genuine milestone for WTEI. In the whole Russian Federation the thermal treatment of waste is currently just making a start.
On the other hand it is necessary to develop in the medium till long term a waste disposal strategy for dealing with a volume of annually roughly 130 million tons of domestic waste in a manner which is economical and friendly to the environment.
The new plant in Moscow will help to solve the waste problem of the capital and to promote the application of modern waste incineration technologies in the federation.