To satisfy customers' requirements, Virtus Equipment gradually expands product line of waste processing machines. Now briquetters U Series was added by a high throughput U75 Briquetter.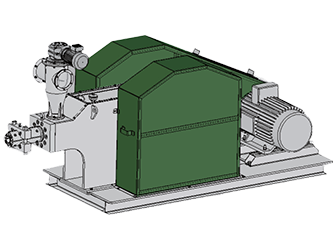 New machine is designed for briquetting wood shavings, sawdust, straw and others. It shows outstanding throughput for voluminous applications:  800-1000 kg/hour.
Technical advantages offered by U75 Briquetter:
Variable container size (on request)
Continuous high output rate with high density output product
Auto lubrication of all major moving parts
For briquetting in industrial scale and quality
More information and downloadable brochure are available on the Briquetters page of our site.