Creative initiatives of Waste to Energy International (WTEI) were warmly welcomed by the Slovak Investment and Trade Development Agency SARIO.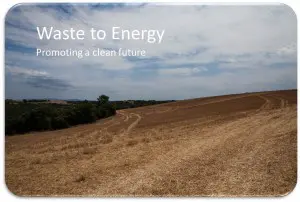 On February 14, 2013 a meeting initiated by SARIO with WTEI, resulted in signing of cooperation agreements between WTEI and the Slovak development company.  The goal of cooperation is defined as a country-wide development of a waste management system, pointed toward using innovative waste-to-energy technology.
In the Slovak republic alone, approximately 1.5 mil tons of municipal solid waste (MSW) are generated, with the trend expected to grow up to 1.9 mil tons by 2025. From the current figures, approximately 78% is landfilled and only 12% is processed in thermal waste treatment facilities. Advanced legislation gives the opportunity to have quite attractive feed-in-tariff (FIT) rates for electricity produced from waste.
With WTEI's in depth understanding of the current waste situation in Slovakia, see the region as highly favorable for investments in the waste management sector. WTEI has offered to produce a development plan for the country, which was highly appreciated by the local partner and government agency involved.