In the Port of Bordeaux at the end of the of the Garonne estuary, Veolia will shortly be depolluting, dismantling and recycling two former iconic ships of the French Navy, the former Jeanne d'Arc and the former Colbert.
Veolia will be dismantling the 9,000 ton ex-Jeanne d'Arc, a former training ship of the French Navy, on the docks of the Bassens Terminal in Bordeaux (France) in compliance with the most stringent safety requirements for employees and environmental protection rules.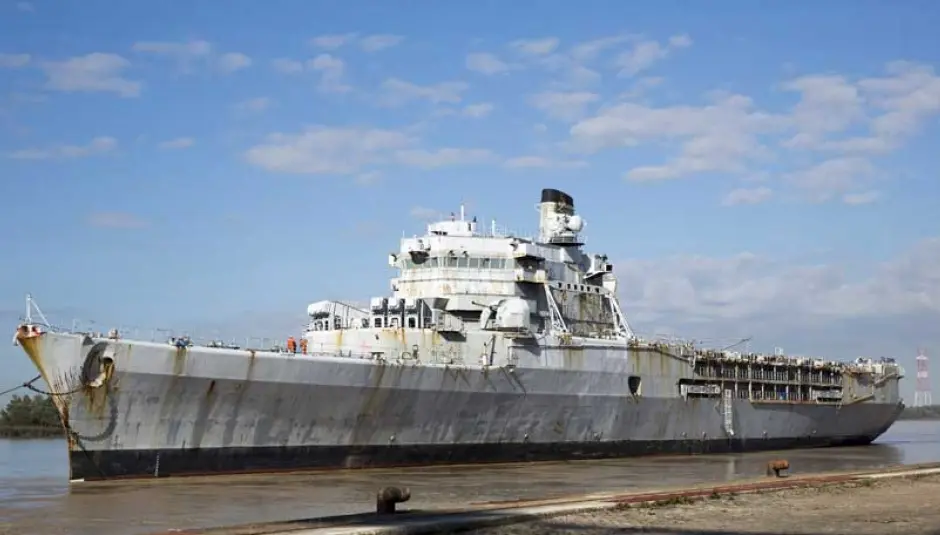 The removal of asbestos from the hull is scheduled to take ten months and a further six months for cutting, preparing and recovering over 90% of materials and the disposal of residual waste.

Pascal Tissot
CEO of Bartin Recycling,
the Veolia subsidiary with responsibility for the deconstruction
"This includes scrap, non-ferrous metals, waste electrical and electronic equipment (WEEE), cables and wood," said Pascal Tissot, CEO of Bartin Recycling Group, a subsidiary of Veolia in charge of these operations. "Non-recyclable waste, such as asbestos, and residual waste will be sent to ad hoc waste treatment plants."
The dismantling of the JEANNE D'ARC
With this unprecedented project, Veolia is contributing to the development of the French industrial plant dismantling sector. The next ship to be dismantled will be the 8,500 ton ex- Colbert.
JEANNE D'ARC dismantling operations