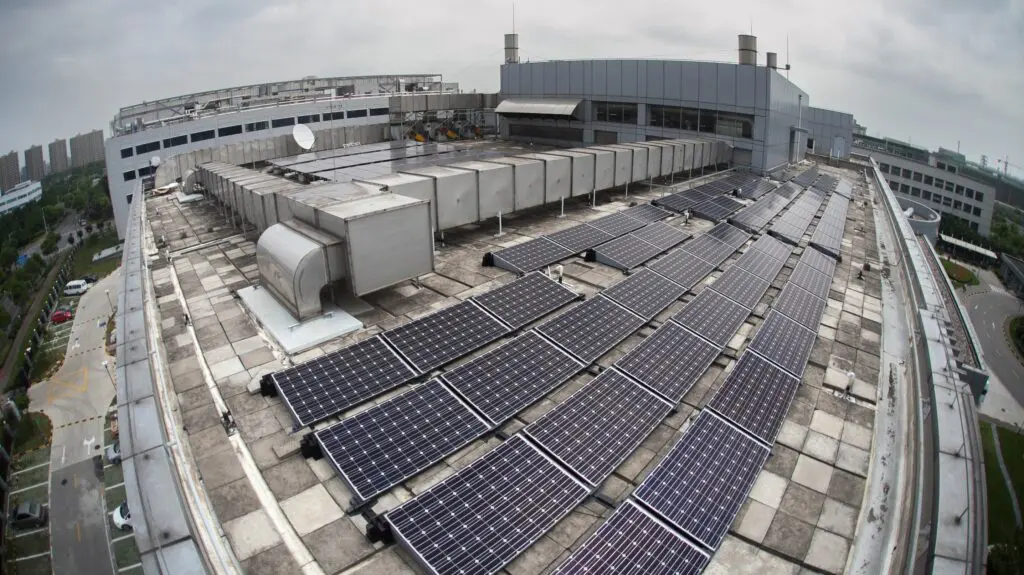 Photovoltaic (PV) installers around the world use Yingli Solar panels because of their high-quality materials, exceptional product design and quality manufacturing. Each day, homes and businesses around the world are choosing Yingli Solar more than any other solar panel brand. But the key to this success goes even beyond the world-class technology, high-quality workmanship and robust construction of their panels. Yingli Solar knows that down to the most basic elements, what goes into a solar panel determines what you get out of it.  They understand that materials matter.  This is why Yingli Solar panels are ranked among the five best solar panels in the world by PHOTON and TÜV Rheinland, for their superior performance, quality and durability.
As the leading supplier of specialty materials to the solar industry, DuPont has more than 212 years of scientific expertise. DuPont created purified silicon for Bell Labs for use in the first solar panel more than 55 years ago, and we've been a leading innovator in the PV industry ever since.  Our capabilities extend from materials to modules, including fundamental PV materials science and cell and module processing, architecture and testing. We're focused on the critical materials needed to improve the power output, durability and return on investment for solar energy systems, and our collaborations up and down the PV value chain are essential to this goal.
DuPont has been working together with Yingli Solar for many years to help ensure their customers have access to the most advanced materials technologies for PV panels. Yingli Solar offers premium modules protected by DuPont™ Tedlar® polyvinyl fluoride film-based backsheets, which have field-proven performance for more than 30 years, even in harsh weather conditions. Yingli Solar modules contain DuPont™ Solamet® PV metallization paste in the production of solar cells, as Solamet® helps drive higher energy conversion efficiency and higher performance. Solamet® has helped to double solar cell efficiency over the last 12 years, which means greater power output with fewer modules.
We're proud of our achievements together. From rooftop systems to utility scale power plants, to co-marketing initiatives that help raise awareness about the critical role of quality in the solar industry, our collaborative projects have been engineered for success.  Here are just a few examples:
The 200 MW Centinela Solar Energy Facility, the largest project in Yingli's history, covers over 1,600 acres of desert terrain in southern California's Imperial County. It consists of approximately 700,000 large-format YGE-U Series modules, made using DuPont™ Tedlar® film-based backsheets for superior all-weather performance and high durability.  Given this facility's size and significance, long term reliability is an imperative.  Yingli engineers worked closely with the project developer on a project-specific performance guarantee based on highly accurate energy forecasts and module performance projections tested against real-life field conditions. The electricity generated by the system powers over 60,000 homes, and is expected to power the local utility grid for the next 20 years.  The clean energy produced by the Centinela Solar Energy Facility also will help California fulfill its 33 percent renewable energy requirement by 2020.
The rooftop of the DuPont R&D Center in Shanghai is now home to another significant solar project. DuPont and Yingli Solar worked together to showcase how solar technology can be most effectively utilized to meet the growing demand for distributed energy.  The 210 kilowatt solar power project generates roughly the same amount of electricity as 670 households consume every month in China. Yingli Solar's dedicated distributed generation team was responsible for the system's design, installation, and interconnection.  The system uses Yingli Solar's monocrystalline PANDA modules that maximize power output with Yingli's unique, n-type PANDA solar cells, made using new DuPont™ Solamet® PV3Nx silver and aluminum metallization pastes. To help ensure long-term durability, DuPont™ Tedlar® film-based backsheets in a double layer construction were specified, and even lightweight framing materials from DuPont were utilized to decrease the weight on the roof and ease installation.
Throughout 2014, DuPont and Yingli Solar focused on initiatives that have raised the level of discussion within and outside the solar industry about the critical role of quality, or more specifically, the durability and reliability of solar energy systems over time.  At 20 major industry events throughout Asia Pacific, Europe and North America, our companies have co-sponsored forums, receptions and webinars exploring quality issues and highlighting ways that companies like ours can work together to optimize the power output and lifetime of solar panels, lowering the levelized cost of energy and improving returns on solar investments.  Through these co-marketing initiatives, we have helped spread the word that with close attention to quality management in every aspect from material selection to manufacturing to installation, solar energy systems are a highly competitive, reliable and viable source of electricity. Ultimately, Yingli's collaboration with DuPont is driving key advancements in photovoltaic technology and furthering both companies' shared goal to achieve the broader and faster adoption of solar energy. Together, we will meet the world's growing demand for energy more sustainably, while making a meaningful contribution to reduce the consumption of fossil fuel.  We look forward to continuing to lead this industry to a sunny future together.
This post was contributed by Conrad Burke, Global Marketing Director, DuPont Photovoltaic Solutions.